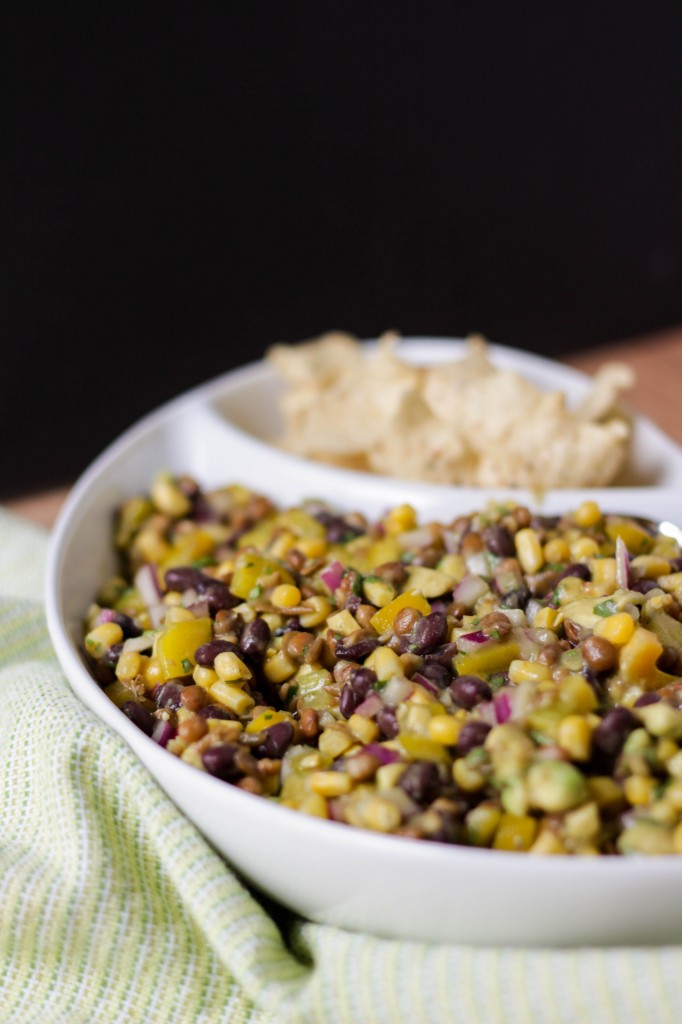 I know that I always talk about how picky of an eater I used to be, almost to the point where I've become redundant. But the more I cook and the more I expand my tasting horizons, the more I realize how much I've missed out on over the years by being finicky. For example: this salsa would've been Nopes-ville for me a few years ago, thanks to its inclusion of raw red onions, green peppers and (the dreaded, soapy-tasting) cilantro. And now, I can't get enough of it. After begging for the recipe, I've made it three times within the past month alone!
The reason I love this recipe so much is because it represents how far I've come; now when people ask me if I'm picky about food, I can proudly say "no"! Well… I still can't stomach raw celery, blue or goat cheese… but I'm working on it.
Actually… I'm pretty sure I'm always going to hate celery, so we can just leave that off the list… please.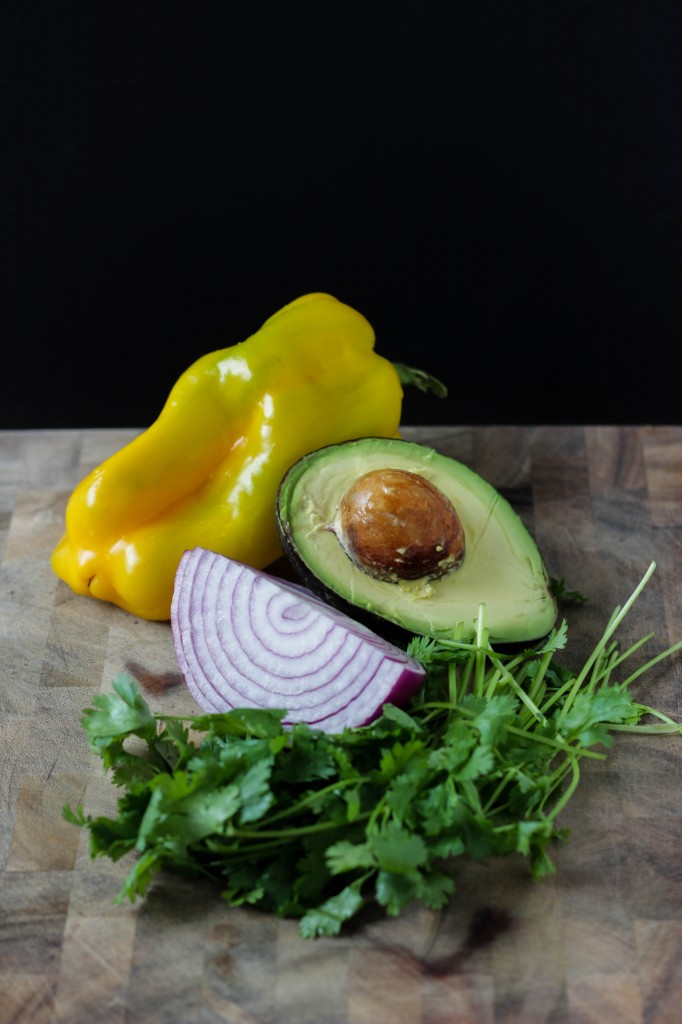 Whoops, I digress–let's get back to the salsa! It's best with fresh or frozen corn, but if you're in a pinch you can definitely used canned corn… don't worry, I won't tell anyone. I've used both canned and cooked lentils with similar results, so long as you drain both very well. And if you're a fan of heat, feel free to mince half a jalapeno pepper (de-seeded of course) and toss it into the mix. I prefer to leave it out in case people are not heat-inclined.
Lastly: I know that the pictures feature yellow bell pepper, but that was during one of my trial runs for this recipe. I definitely recommend green bell pepper instead.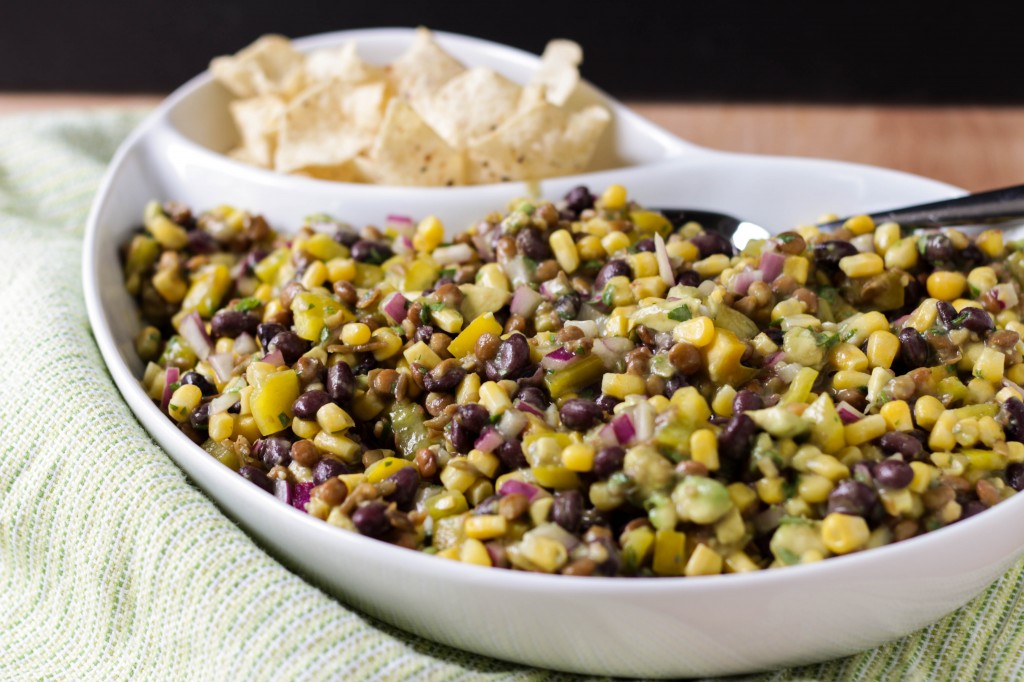 Fresh Corn Salsa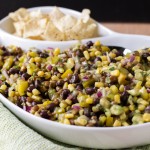 Prep time:
Cook time:
Total time:
Yield:

6

Difficulty:

easy

Recipe type:

appetizer
Ingredients:
2 c. fresh or frozen corn, cooked and at room temperature

1 c. diced red onion

1 c. diced green pepper

1 12 oz. can black beans, no salt added

1 c. cooked lentils, drained

½ c. finely chopped cilantro

½ c. vegetable oil

¼ c. apple cider vinegar

1 firm avocado, cubed

salt, to taste
Directions:
Combine the corn, red onion, green pepper, black beans, lentils and cilantro in a large bowl. Mix until well-combined.
Add the vegetable oil and vinegar then stir until the mix is evenly coated.
Add salt to your preferences–I added ~½ tsp. but feel free to add more or less!
Add the avocado and stir gently to avoid crushing the avocado.
Can be served when freshly made, but tastes best the next day!
Published on by admin
Tagged: appetizer, corn, easy, low carb, salsa, snack, vegan, vegetarian