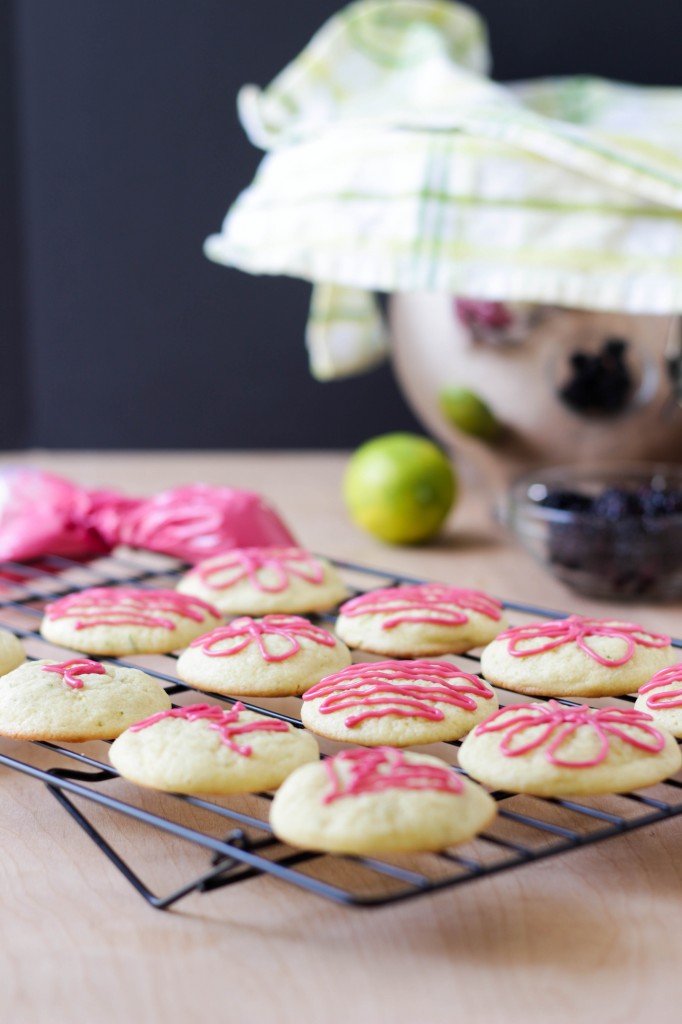 My Facebook news feed has become a scrapbook of engagement, wedding and baby pictures. (Whether the individual accounts fall into that chronological order is a topic for another medium.) The pictures of babies have been especially numerous–here's Baby B making a funny face! And Baby G is laughing at a sound mama made! While others may tire and eventually grow irate of these particular updates, I enjoy them immensely. I've never been shy about my preference for children: I've volunteered with adopted children at summer camps in the past, I've been a babysitter for as long as I can remember, I always make a beeline for the babies at potlucks and gatherings… and so on. I'm completely sure that my energy for kids will wane somewhat when I have my own child to watch around the clock, but for now, I'm happy to help!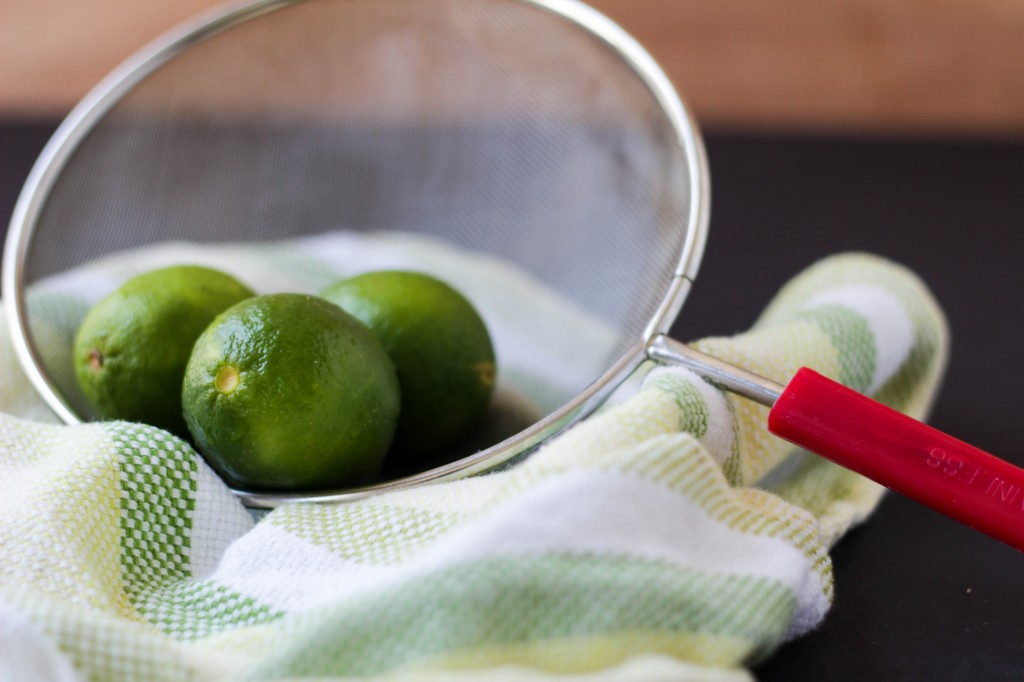 James' fellow resident and his wife (also known as our neighbors and game night partners-in-crime) recently had their first baby, and getting to meet her only a few days after her birth was amazing. I've never seen a friend's baby so soon after delivery–she is so tiny and delicate! And her eyes are the same clear color as her mom's; I know that babies have pretty poor eyesight at birth, but when she lifted her eyes to mine I really felt like she was looking right at me! I was so grateful for the chance to see her and meet her.
I had toyed with the idea of baking something for them right around her due date, but since the baby's gender was unknown, I decided to hold off on planning anything. After my impromptu visit, I figured I would jump right in and bake something pink to celebrate! (Which is not to say that pink is for girls only, of course.) But the idea of pink cookies wasn't terribly appetizing to me. So I thought: why not turn to natural colors? And that's how I ended up with a dark-pink blackberry glaze.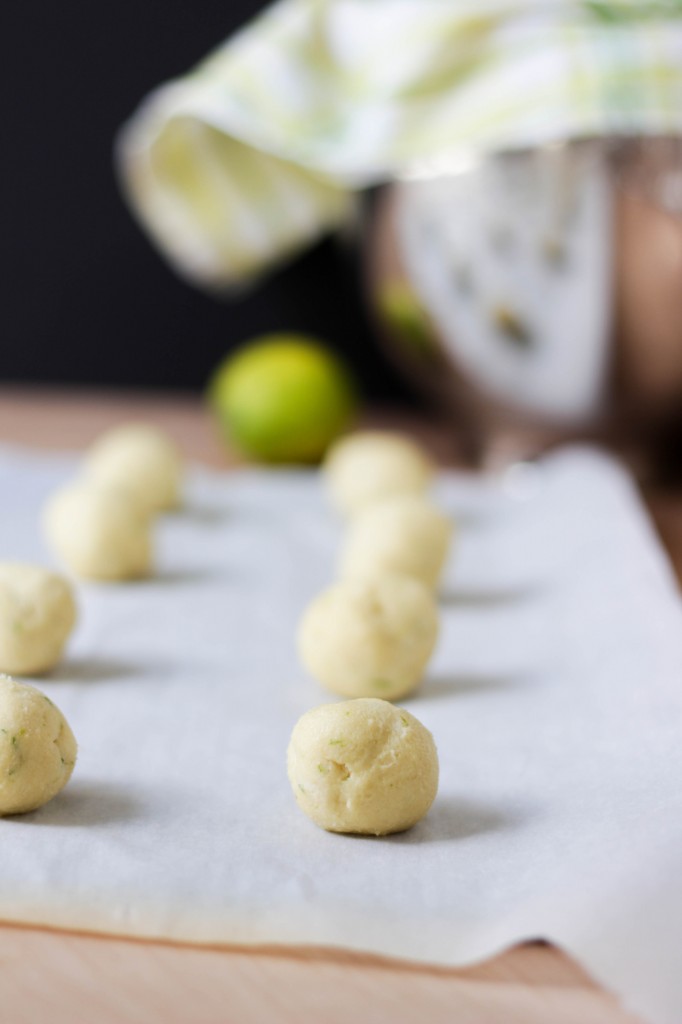 As for the cookie itself… have you ever wondered why limes don't get the same kind of love that lemons do? Admittedly, it's not one of those pressing questions in today's world. But other than key lime pie, we don't see a lot of lime-centric desserts out there in the wide world of recipes–which is a shame, seeing that the lime has a sweeter, less mouth-puckering flavor than its citrusy cousin. I know that my recipe is like a tiny drop in a bucket, but hopefully it will encourage you to see limes in more ways than one.
And to my two friends–congratulations on your precious little one! I can't wait to see the pictures of her in the knitted caterpillar suit. 😉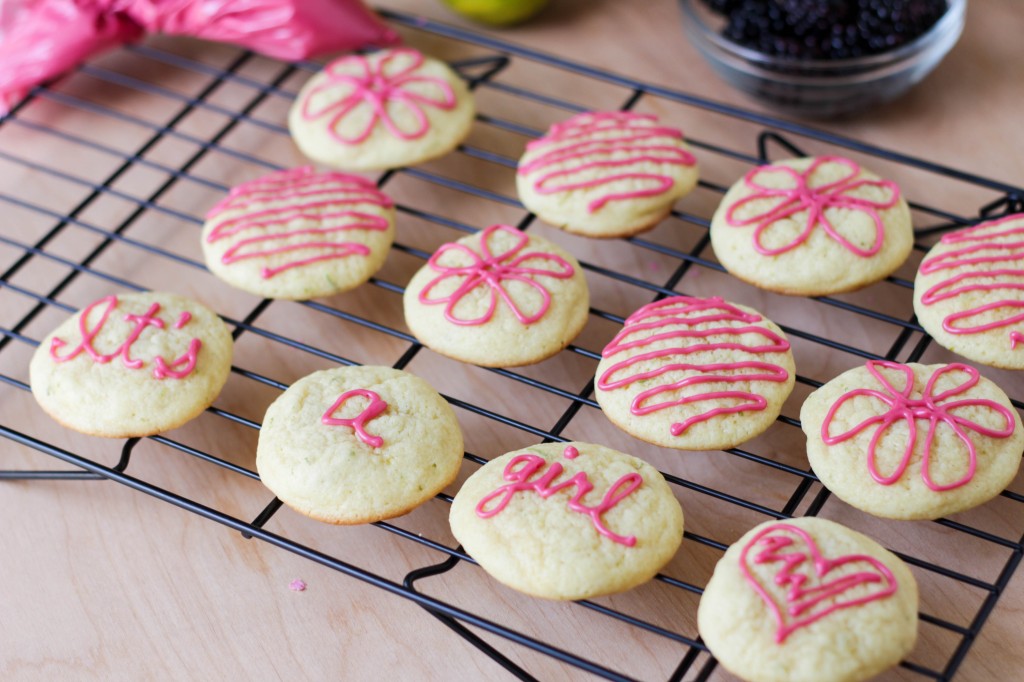 Blackberry-Glazed Lime Cookies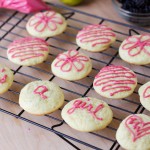 Prep time:
Cook time:
Total time:
Yield:

25-30

Difficulty:

easy

Recipe type:

dessert
Ingredients:
2 c. + 2 Tbsp. AP flour

1 Tbsp. cornstarch

½ tsp. baking soda

½ tsp. salt

3/4 c. unsalted butter at room temperature

1 c. white granulated sugar

zest from 3 limes

1 large egg

1 egg yolk

2 Tbsp. lime juice

1½ tsp. vanilla extract

½ c. fresh blackberries

½ c. water

1 c. powdered sugar
Directions:
Preheat oven to 350ºF and line a baking pan with parchment paper.
Mix all of the dry ingredients together (flour, cornstarch, baking soda, salt) in a bowl with a whisk and set aside.
Place the butter, sugar and lime zest in the stand mixer bowl and mix on medium for 3 minutes–the mixture will become light and fluffy in appearance.
Add the egg, egg yolk, lime juice and vanilla extract. Blend on a low speed until the mixture is uniform.
Add the dry ingredients in three parts to the wet mixture at the lowest speed on the mixer until the batter is just combined. Don't overmix!
You can either choose to bake the cookies now or refrigerate the cookie dough for at least an hour to make it easier to work with.
Take a little bit of flour and rub your hands so that your palms are coated. Scoop ~2 Tbsp. of batter and roll it between your hands to form a ball. Place the cookie dough balls ~2 inches from each other.
Bake in the oven for around 8-10 minutes, checking toward the end of the bake time for browned edges. Baking time may vary depending on your oven!
Remove the cookie sheet from the oven and allow the cookies to cool on the sheet for 5 minutes before placing them on a cooling rack.
While the cookies are cooling, place the blackberries and the water in a small saucepan and turn the heat to medium.
When the water starts to simmer, you'll be able to mash the berries into the water. Stir until the berries have broken down completely into the water and thickened slightly. Remove from heat.
Pour the syrup through a fine mesh to separate the skin and seeds from the liquid.
Mix the syrup with 2 Tbsp. of water, then mix with powdered sugar. Add more water if necessary, 1 Tbsp. at a time–you're looking for a consistency that offers a little bit of resistance when stirred.
Pour the glaze either into a piping bag or a sandwich bag. Cut the tip off of the corner and you're ready to glaze!
Decorate the cookies however you like with the glaze–and refrigerate the cookies before you stack them in order to harden the glaze.
Keep the cookies in airtight containers to preserve their softness.
Published on by admin
Tagged: baking, blackberry, cookies, dessert, lime, sweets, vegetarian