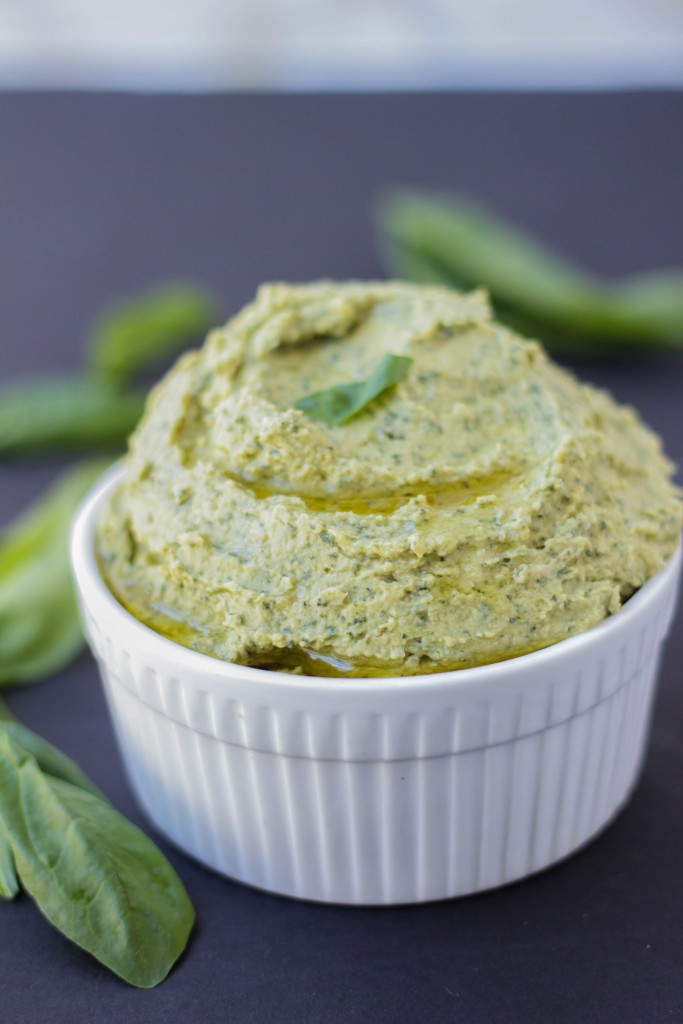 Prepare yourself… a million variations on hummus flavors are coming.
I mentioned when I made the Roasted Red Pepper Hummus recipe that I was literally astounded at how easy it was for me to make hummus, and how ridiculous it made me feel for spending money on tiny amounts of hummus at the store over the years. Well… that opened up a Pandora's Box of possibilities to me, and so I've started making my way through all of my favorite hummus flavors.
The beauty of making your own hummus is choosing the strength of flavor you're trying to impart in the hummus. Commercial companies have to make something that pleases most people's palates; but when you make hummus at home, you get to cater to your own taste buds. That was the happy case with this recipe for me. I'm in love with the combination of spinach and artichokes in all kinds of things (lasagna, dip, pasta, etc.) but I always felt that the spinach artichoke hummus that I'd bought in the past was a bit bland. So, I ended up using the leftover water in the artichoke can instead of the chickpea water to intensify the artichoke flavor… and I loved it!
Hummus is an amazing dip–it's already packed with its own distinct flavor, but still functions as a blank canvas for all kinds of flavor combinations. Like I said earlier, you'll probably see a lot of different types of hummus flavors pop up on here from time to time. Forgive me in advance, okay?