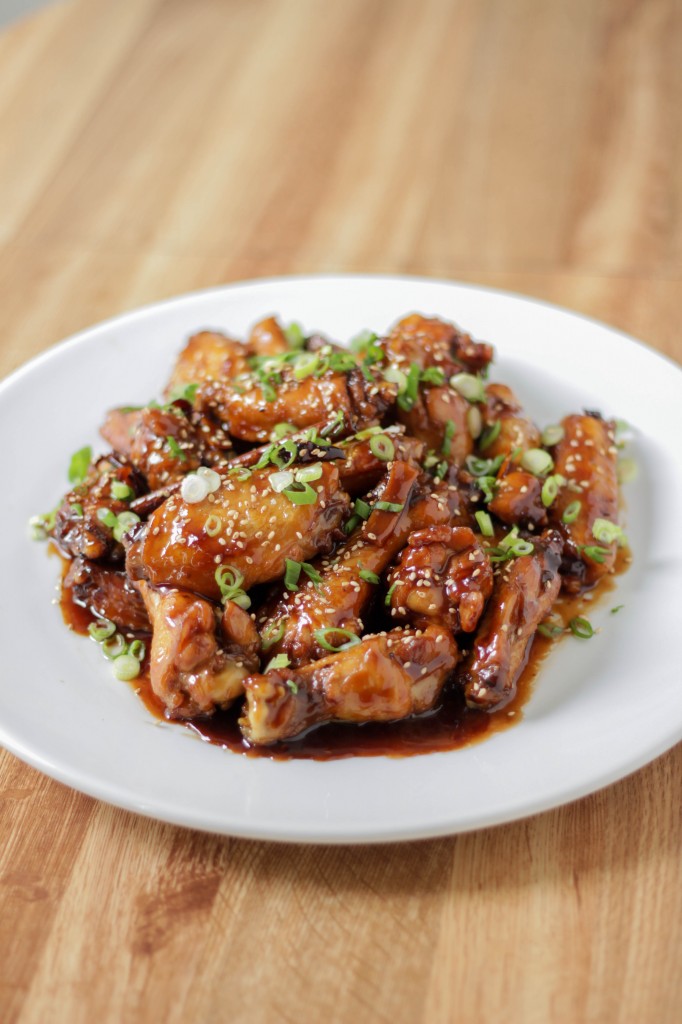 Isn't it funny how we seem to be much more productive when we have less time to do everything? Now that I'm on a regular work schedule again, I find myself making to-do lists left and right. I've also opted to do less time-consuming recipes than usual–less preparation, fewer dishes, easier techniques… and I'll admit that I'm definitely prone to eating a frozen pizza when I'm really lazy. (Totino's forever! …I hate it, but I love it.)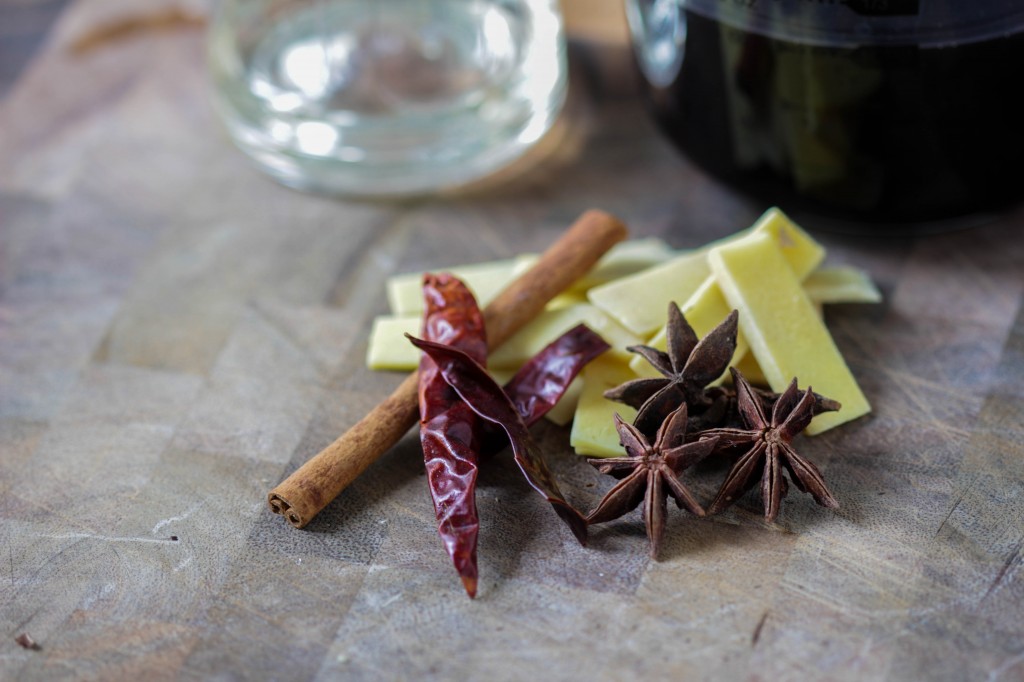 Wings fall into this category, simply because they require little in the way of preparation in order for them to be–simply put–damn delicious. They're pretty cost-effective for how tasty they turn out to be if you cook at home, too! I recently picked up ~3 lbs. of wings at the local Asian supermarket for $5.00 and used the entire bag to make this recipe. One dirty skillet (yes, only one pot to cook!) and an hour later, James and I had enough wings to feed us for the next two meals.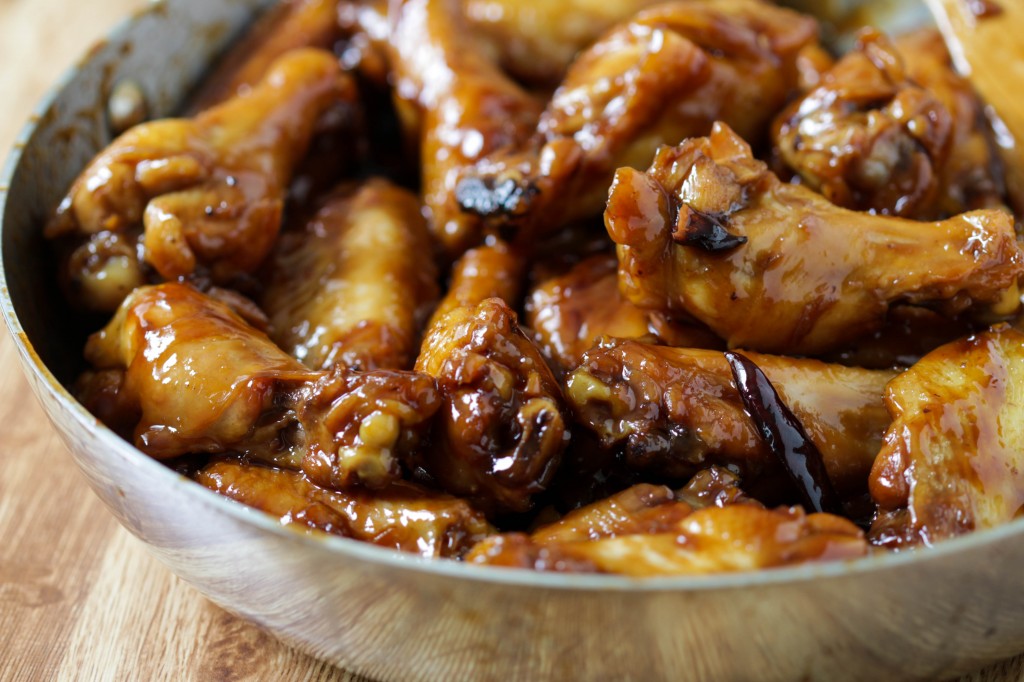 These wings are so, so good–savory, sweet, sticky, spicy… all things amazing. They re-heat in the oven well, too! The ginger, star anise and cinnamon (yes, cinnamon!) go a long way toward making these wings pack a spiced punch that is delightfully exotic. Honestly, the original recipe (featured on Andrew Zimmern's blog) is practically perfect the way it is written. The only changes I've made were to enhance the ginger and star anise in the flavor profile, as well as ramp up the spiciness and the intensity of the savory glaze. Seriously, talk about umami–this recipe has that essence in spades.
I know that my pictures feature a skillet, but I would recommend using a pot instead–you don't have to worry about stirring carefully, and the high sides of the pot will catch the oil when you're initially pan-frying the chicken wings. And I found it helpful to have the wings closer to room temperature before cooking, as it reduced the cook time and the oil splatters. I ate the wings with some cucumbers and rice, but feel free to eat them as a stand-alone!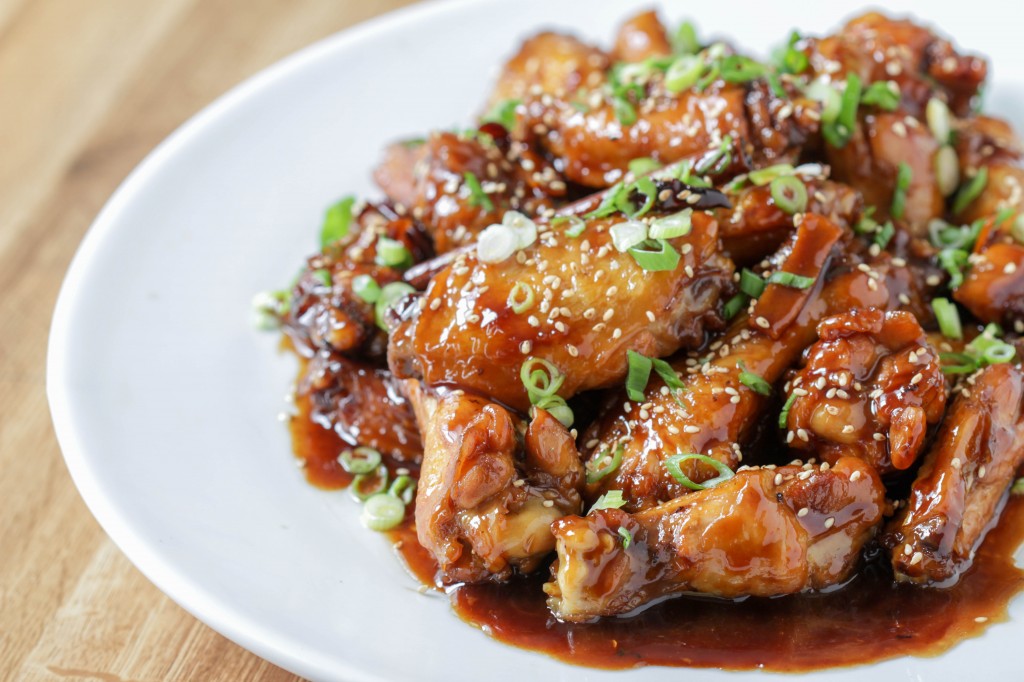 Recipe adapted from andrewzimmern.com.