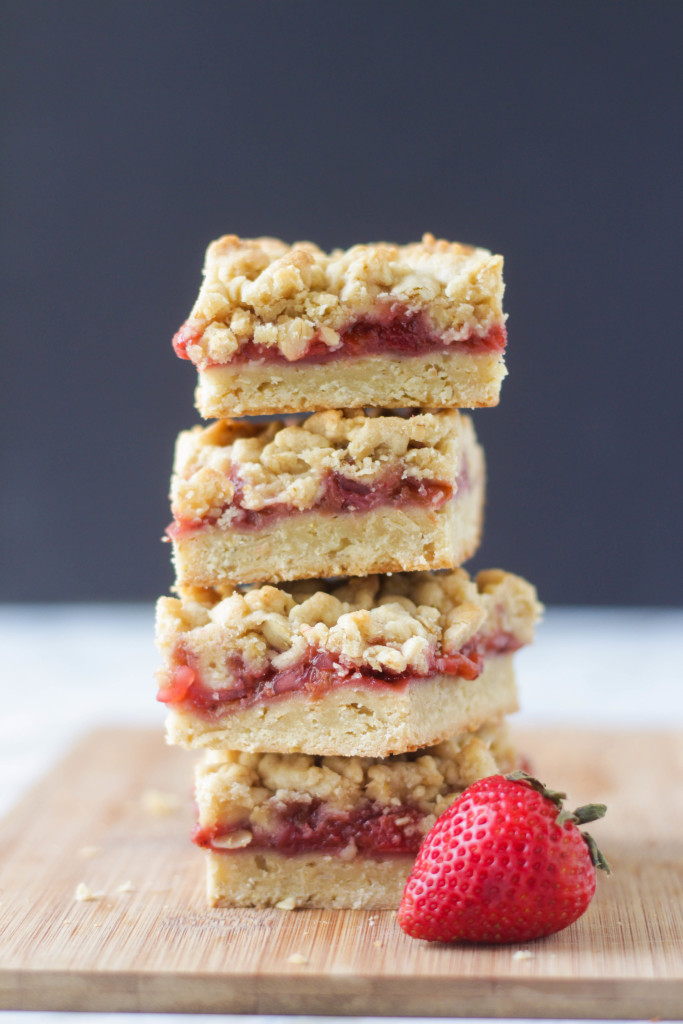 April has been the craziest month–no lie. With all of the traveling I've been doing recently, it's been hard to muster the energy to make or bake anything in the kitchen (as you can see by my prolonged absence). It's been even harder for me to convince myself to make anything more indulgent than vegetable soup or chicken breasts, since we've been doing nothing but gorging ourselves on junk whenever we're away. But sometimes, I need a break: I need something that's indulgent.
Sometimes, a baker's gotta bake.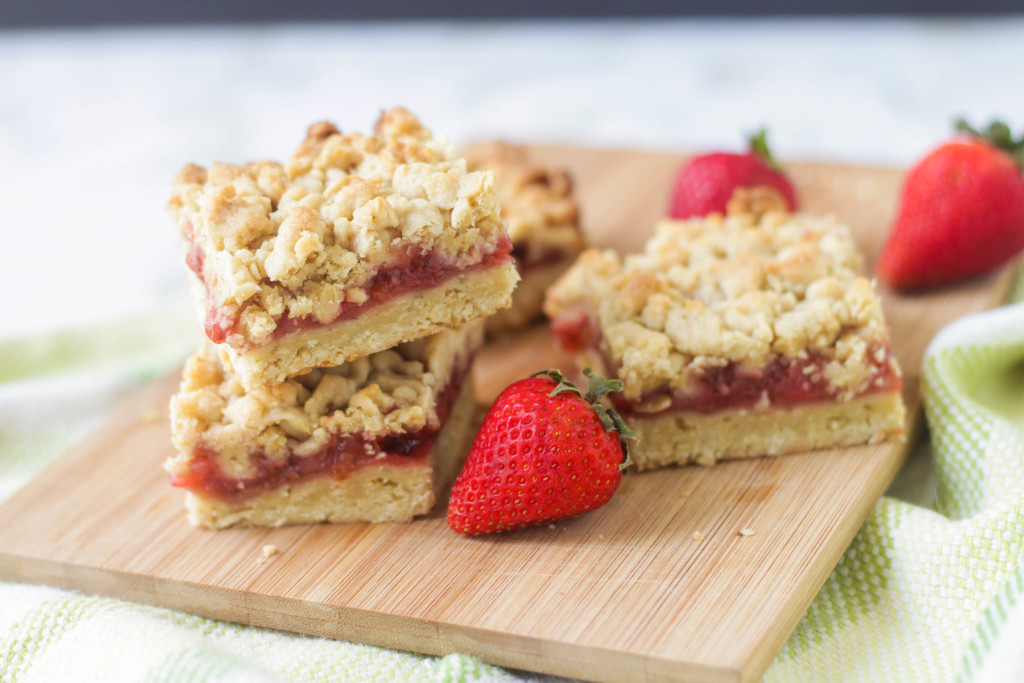 I was writing an article on how to make pie crust from scratch for DIYready.com (hello, plug!) and it put a little idea worm in my head–sure, making pie is a bit of a commitment for some, but making crumble bars is quick, easy, and easy to share. And since I've been mulling over the idea of using strawberries and rhubarb together recently… this recipe popped out of my head and into the oven!
If you really want bars but don't want to make the preserves from scratch, I completely understand–you can easily substitute 1½-2 cups of strawberry preserves (or whatever you prefer) and still get a fantastic bar out of it. But if you're willing to put in the ~10 minutes of work to get fresh strawberry-rhubarb preserves, I highly encourage it. I love the sour, spiky flavor of the rhubarb with the tart sweetness of strawberry. I love it even more with a little bit of cinnamon and pepper–yes, pepper!–to sharpen the flavor. The sharpness of the preserves, paired with the mild sweetness of the crumb and bottom crust, make for a very tasty bite.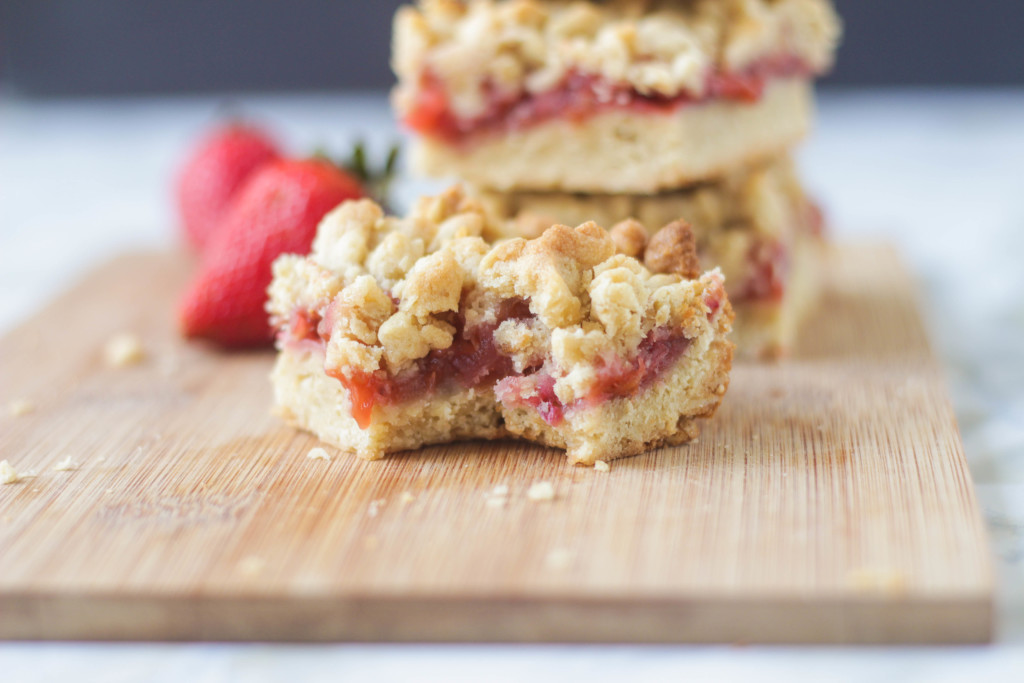 If you do end up having leftover preserves after spreading them on the bottom crust in the baking dish, it's okay–you can put them in an airtight container and use them up to a week. Or…
A Great Idea: pairing the preserves with vanilla ice cream.
An Even Greater Idea: pairing the preserves with vanilla ice cream and eating the ice cream with the crumble bars.
Hey, when I say I'm indulging… I like to go all-out.
I hope you get the chance to try these–they are pretty delicious! And they're a great way to make friends at your next potluck, office party, or what-have-you. I made James take a large batch of them with him to his lab meeting today and they were a hit. Or, you know, you could just keep them at home and share them with yourself. I'm not here to judge…