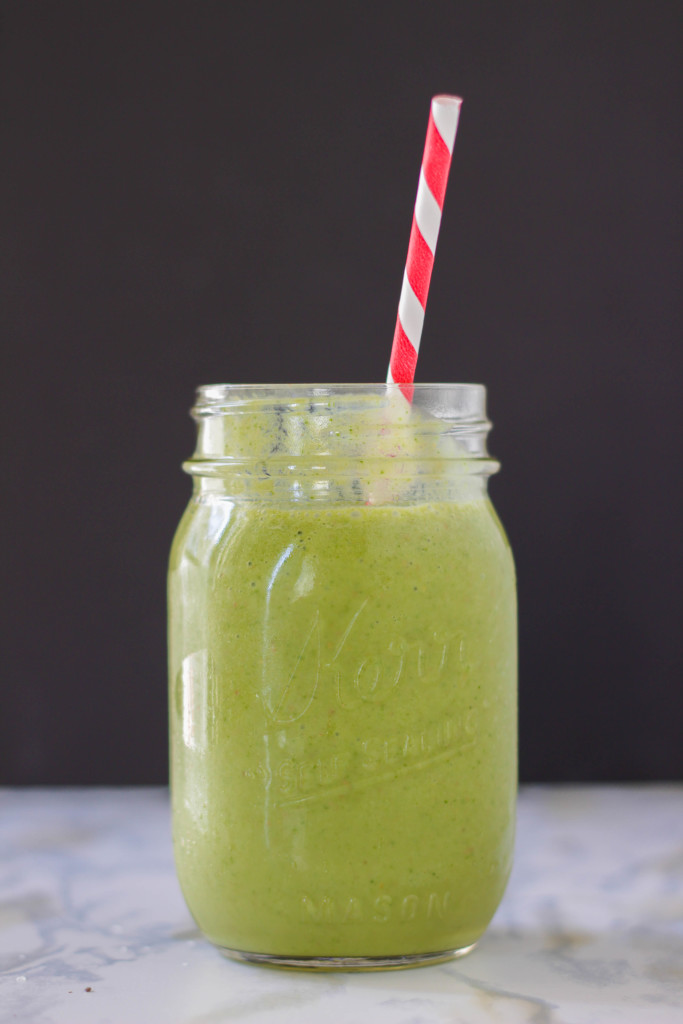 Just look at how… how green that shake is.
Yum…?
Did I do a good job of guessing your initial thoughts on seeing my newest health concoction? Don't worry, you're not alone–my husband is not a fan of the appearance, either. But don't let the color or those conspicuous little dark flecks of green fool you: this shake is basically strawberry-banana-flavored with a healthy dose of protein to boot.
So I'll be honest: I can't do juicing. I think that the green juices are especially… not enjoyable to drink. It's all the rage in LA right now (and everywhere else at this point, I'm sure), but I've never had a problem with eating vegetables in the first place. If I like eating veggies, and enjoy preparing them in different ways, then why on Earth would I drink them instead–barring a medically-necessary all-liquid diet?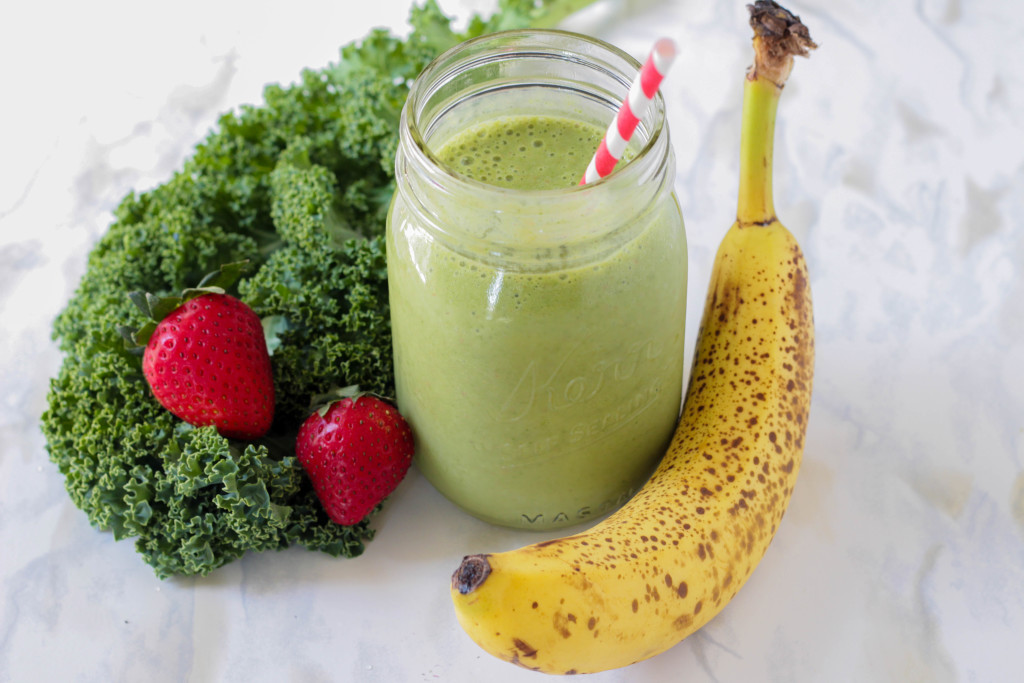 But when I wake up in the morning and I want a shake… well, why not take the opportunity to "power it up" with some healthy protein? Also: 'Hm, what's lying around in my fridge?' And that's how this shake came to be!
It's a bit tart due to the greek yogurt, but the tartness balances out the sweetness of the pineapple and banana very well. And it's all-natural, friends–no added sugar or 2% fruit juice here! The frozen pineapple, frozen strawberries, and yogurt give the shake body and prevent it from being overly thin, and the kale blends in so well that you can barely taste it. If you want to pump your shake up with even more protein, I've thrown spinach into the mix as well–but it definitely leaves more of a leafy aftertaste in the mouth.
The last thing I'll mention is blender technique–yes, there's technique to it! Make sure that you can always see a vortex at the center of the blender when it's on. This ensures even mixing of the ingredients. If you don't see the vortex or it looks like the ingredients aren't moving around, try adding a tablespoon or two of water and turn the blender on again. That should do the trick!