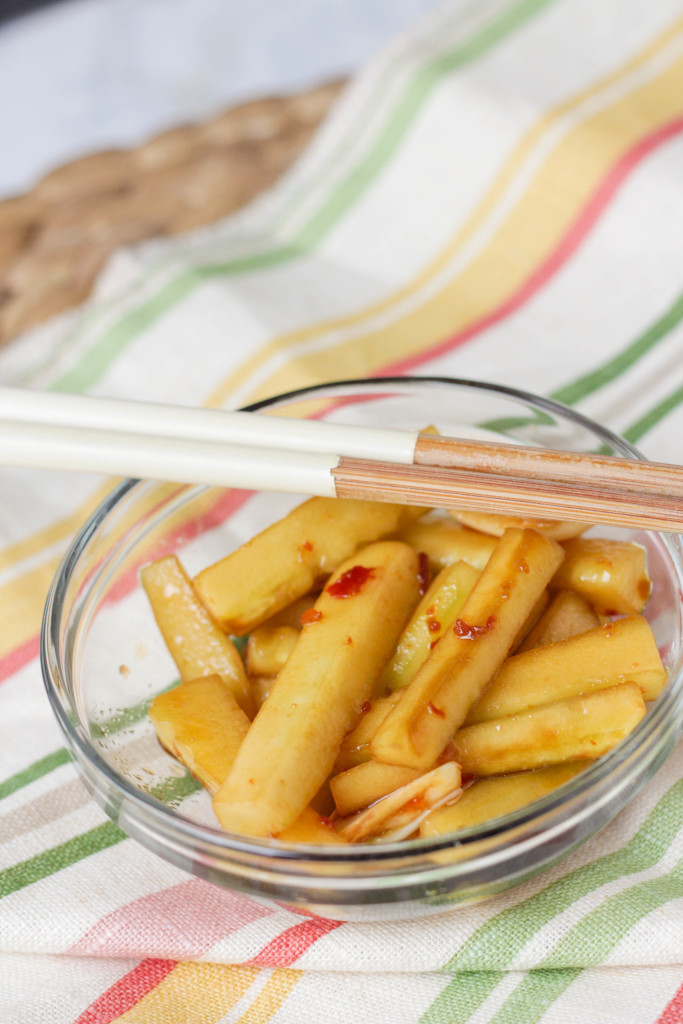 涼拌黃瓜 (liáng bàn huáng guā), or cucumber salad, is a very common appetizer at many Taiwanese restaurants and is a personal favorite of mine. Because I love this simple dish so very much, I've gone through many a trial trying to get the perfect balance of tangy, sweet, salty, and spicy down pat. And the number of recipes I've found online have varied so wildly that I feel as if I've tried every conceivable version of this appetizer… really, you'd be surprised at how many ways you can make this (and how many of these versions are definitely not worth the time or effort).
The biggest thing I learned on my cucumber journey (which is what it felt like at times) is that these are not pickles, they're a salad. Hello, Captain Obvious! But seriously, this tastes best when the cucumbers are freshly tossed with the sauce and served immediately after. The cucumbers are at their crunchiest, and their cool, fresh flavor still stands up well to the strong flavor of the sauce.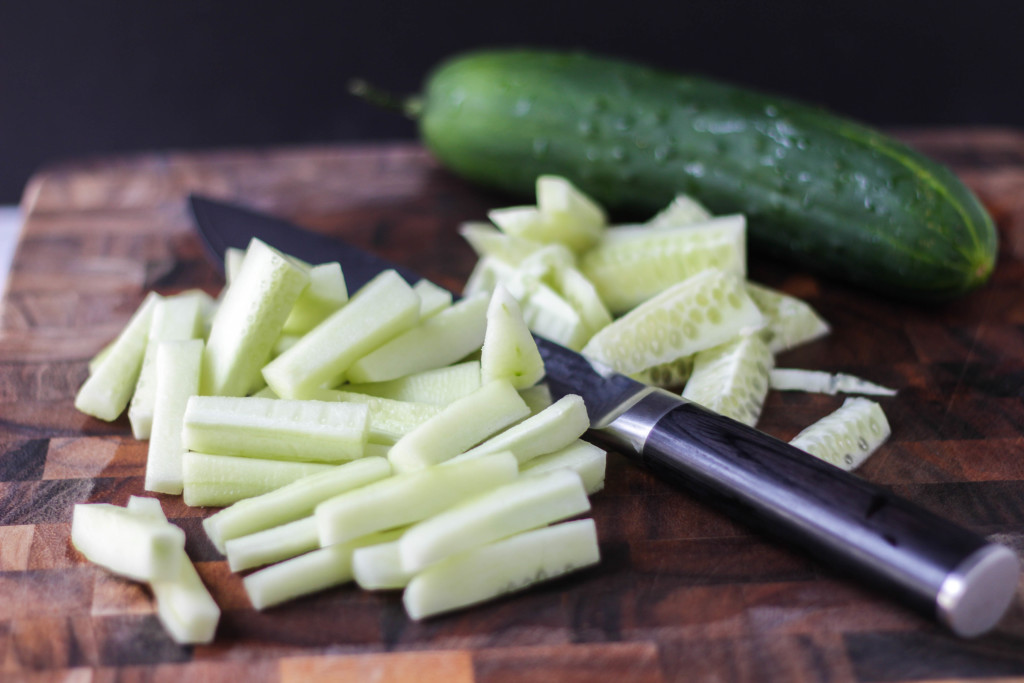 The second most important aspect of this dish is the way the cucumber is prepared. If you're using your standard dark-green English cucumber, you'll need to peel and de-seed the cucumber before tossing it with the sauce. The seeds hold a lot of water and dilute the sauce if you leave them be. And getting rid of the peel allows the cucumber to soak up the sauce on all sides… yum!
You can also choose to use Persian cucumbers; these do not require peeling or de-seeding and tend to have a much crispier texture. The flavor of Persian cucumbers is a little stronger, but I think it's just as delicious–and less work! They're a little more expensive, but worth it if they're available to you.
These taste great as an appetizer before any Asian-style meal or even alongside the meal, especially if you're serving it with rice or the main dish is especially salty or strong-flavored. I love these so much that I eat them on their own and can finish this amount in one sitting… but I wouldn't use my habits as an example!
Taiwanese food is amazing, and this cucumber salad is just the very basic tip of the iceberg. Look forward to me posting more recipes as I work my way through them, and I hope you enjoy this one!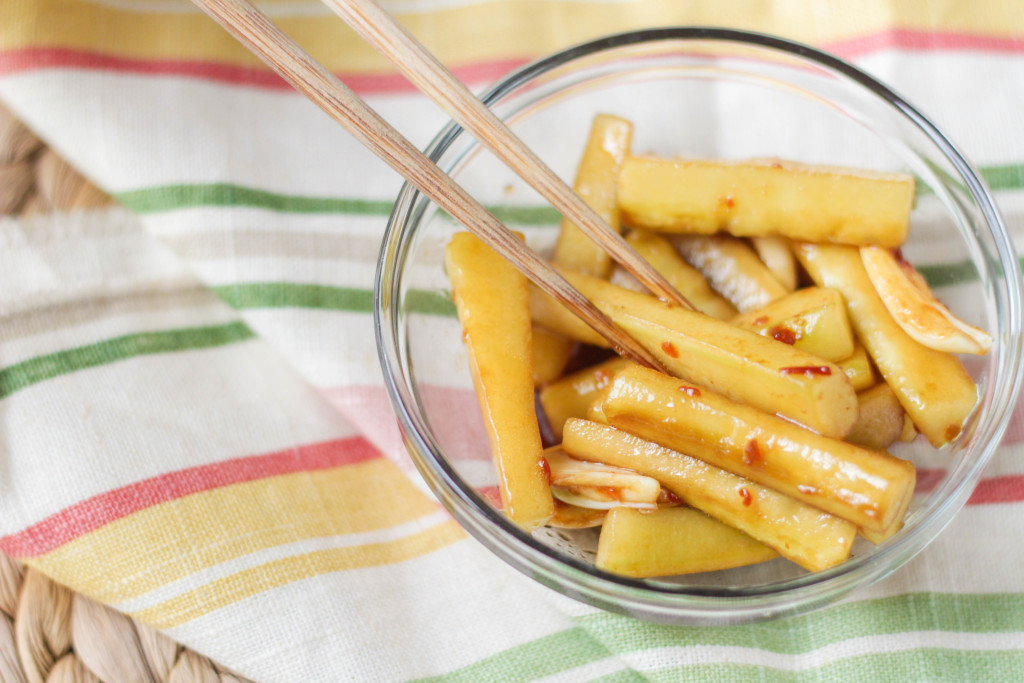 Taiwanese Cold Cucumber Salad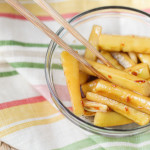 Prep time:
Cook time:
Total time:
Yield:

4

Difficulty:

easy

Recipe type:

appetizer
Ingredients:
2 English cucumbers, peeled and deseeded (or 8 Persian cucumbers), ends trimmed and cut into 2-inch pieces

6 garlic cloves, peeled and smashed

2 Tbsp. rice vinegar

2 tsp. dark soy sauce

2 tsp. sugar

2 tsp. chili garlic sauce (or ½ tsp. dried red pepper flakes)

1 Tbsp. sesame oil

½ tsp. salt
Directions:
Combine the rice vinegar, soy sauce, sugar, chili garlic sauce (or red pepper flakes), sesame oil and salt into a bowl and stir until the sugar dissolves.
Add the smashed garlic cloves and stir again to mix.
Add the cucumbers and toss to coat with the sauce.
Serve immediately! Will keep if covered in the fridge for a day.
Published on by admin
Tagged: appetizer, Asian, budget, cucumber, gluten-free, healthy, salad, taiwanese, vegetables, vegetarian