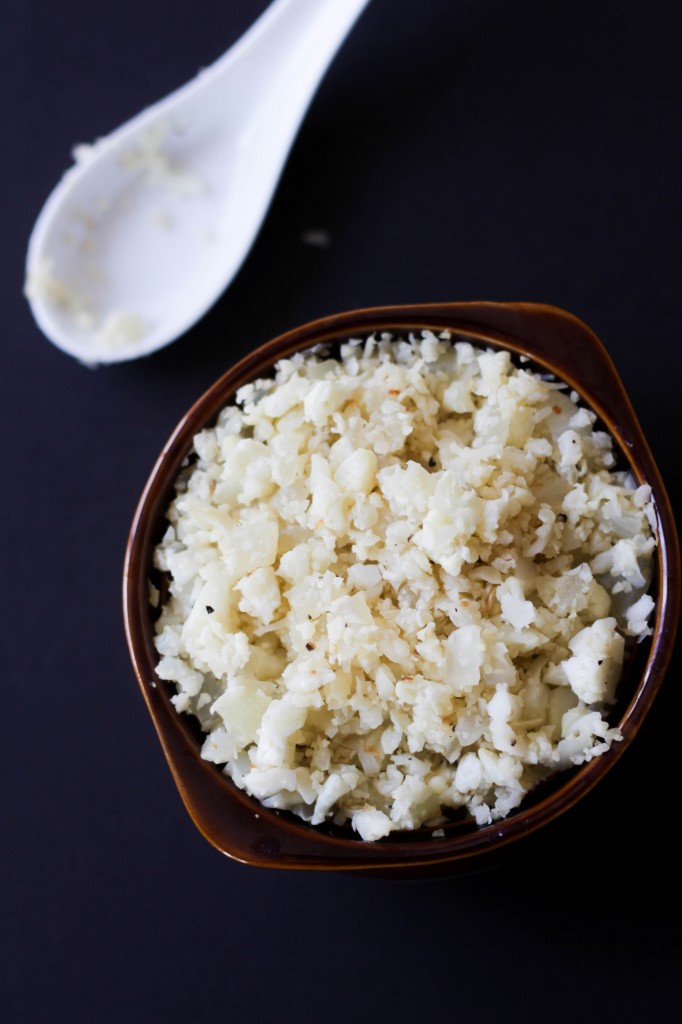 James is going to be turning the big 3-0 soon, and he was determined to knock a few things off his 'Dirty Thirty' list before his birthday. One of the items on his list is getting in shape–so he told me flat-out that he wouldn't be eating any desserts or breads that I normally love to bake. Truth be told, I was pretty sad at first. I love baking, even more so than cooking, and I find it both challenging as well as relaxing. But I slowly grew accustomed to cooking for his dietary needs and along the way found myself enjoying the challenge.
(This is the reason my site has been bombarded with vegetable recipes as of recently, if you couldn't tell!)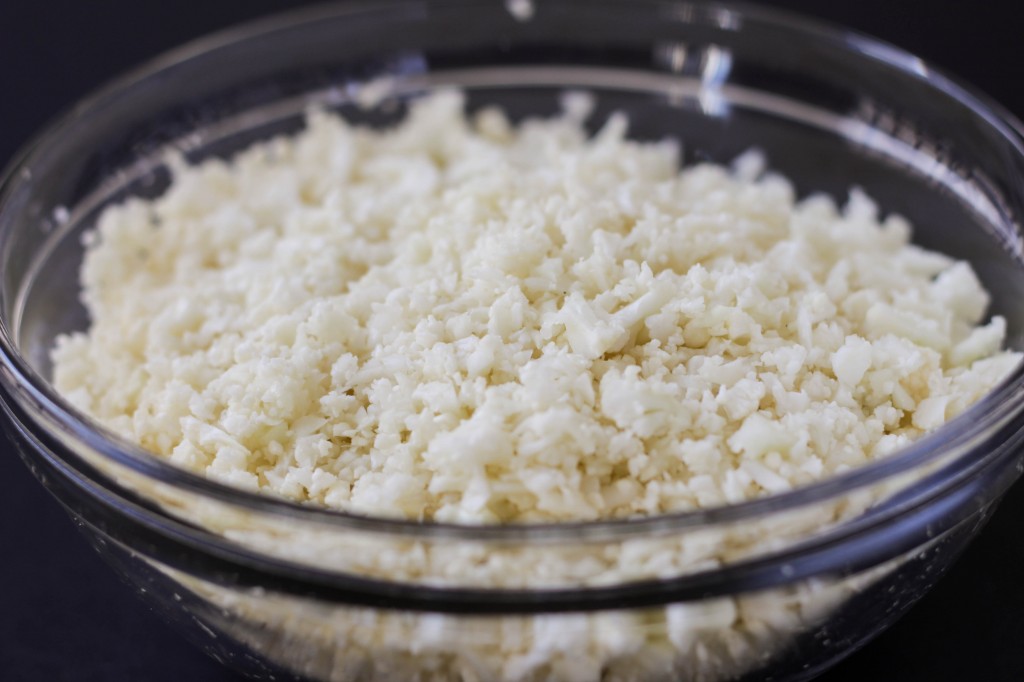 While most of the food I make nowadays is health-conscious, we still miss the more ethnic foods we normally enjoy with our families. We bid adieu to rice and rice-reliant recipes with heavy hearts, figuring that we'd be able to revisit them again with our rock-hard beach bodies. But as my interest piqued with Szechuan/Sichuan food, I realized that I needed something to balance out the spicy, intense flavors of Szechuan dishes. What to do?
Cauliflower to the rescue–again!
I've tried a few cauliflower rice recipes, but none that really felt like a worthy substitute for rice until now. And this recipe is so plain, so easy… you can spice it up as much as you want or leave it bare-bones as a nice, bland counterpoint to a flavorful meal. Sauté minced garlic before adding onions or add cilantro and lime at the end… use it as a substitute for rice when making fried rice… the list goes on. I'll be honest–I grew up on rice, so nothing will truly replace the satisfaction I feel when I eat rice. But this is as close as I can get, so I'll take it!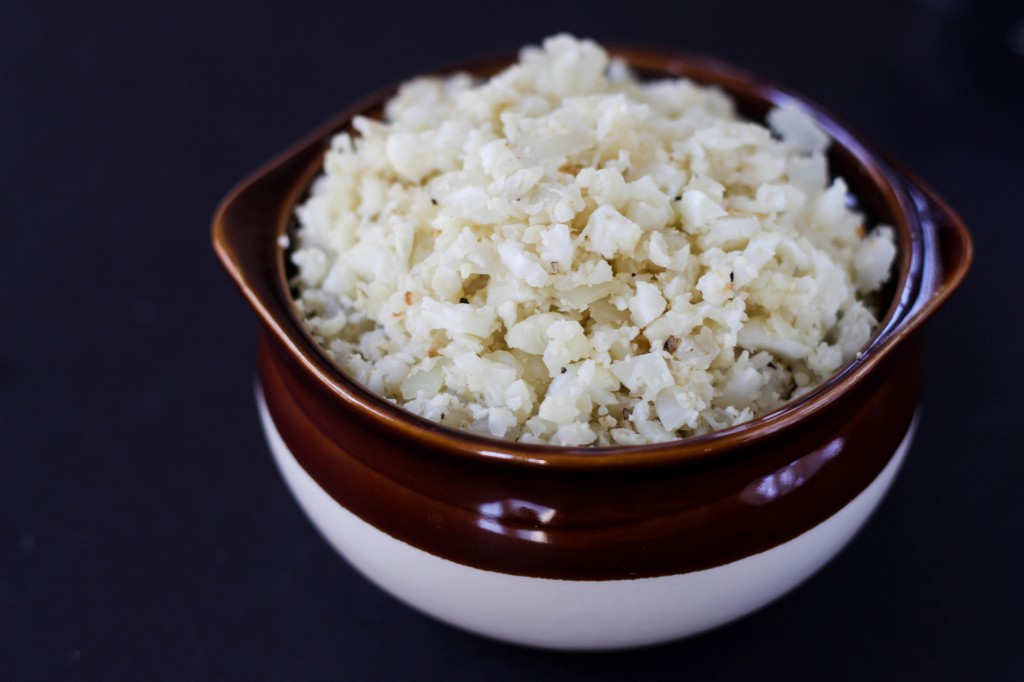 Recipe adapted from Om Nom Paleo.
Cauliflower Rice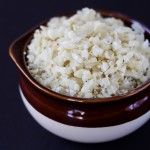 Prep time:
Cook time:
Total time:
Yield:

4

Difficulty:

easy

Recipe type:

side dish
Ingredients:
1 head of cauliflower

1 small onion (or half of a larger one), diced finely

olive oil

salt and pepper, to taste
Directions:
Trim the cauliflower of leaves and the woody stem.
Cut the cauliflower head into small florets (around 1 inch in length).
Place the cauliflower florets in a food processor and pulse until the cauliflower becomes the size of grains of rice or larger couscous.
Heat olive oil in a skillet over medium heat.
When the oil is heated, add the onions and stir until they are translucent, 1-2 minutes.
Add the processed cauliflower and stir to mix the oil and onions evenly. Salt and pepper to taste.
Cover your skillet and turn the heat down to medium low. Cook the cauliflower for 10 minutes undisturbed.
When you uncover the skillet, the cauliflower should be tender but not mushy. Turn the heat up to medium again and cook for another 5 minutes, only stirring once or twice. This will give the cauliflower a nice brown crust.
Serve immediately, or use as a substitute for fried rice recipes! Will keep in the fridge for up to a week.
Published on by admin
Tagged: budget, carb-free, cauliflower, easy, healthy, low carb, no carb, vegan, vegetarian