I've been traveling quite a bit recently–and even that is probably an understatement. I was in Colorado for the holidays with my family for two weeks, back in LA for another two weeks… and then off on another adventure for the past three weeks! So you'll have to forgive me for being quite truant in updating this poor site. Two-thirds of this most recent trip was spent in the Philippines with my parents and grandmother. Most of my previous trips to the PI have been for vacation purposes, with a minimal amount of time spent in the province my family hails from. This trip had more practical reasons, and so I spent much more time in our hometown than I have in the past. But that gave me much more perspective and background on my parents and their lives before I came along, as well as more quality time spent with my family in general.
Being the child of parents who leave their home country for the current one is being a child stuck between two cultures. I didn't understand or I brushed it off when I was younger. But I feel it now, whenever I endure the prolonged silences between myself and other Filipinos. They are too embarrassed to speak in their accented English to me; I, in turn, am too mortified to attempt my elementary Tagalog with them. This is not the case for my family nor my family's friends in the Philippines–most have traveled to the States at some point or have had excellent English education. But the vast majority of strangers, especially in my home province of Bataan, are a mystery to me.
With that said, I still enjoy the opportunity to visit my ancestral homeland. One of my favorite parts of this particular visit was hearing my parents' stories about growing up in their hometown of Orion, then driving around the town and seeing those stories come to life. We attended mass at the church where my parents' families have attended for decades, and a funny story about my father bubbled to the surface. (Apparently 'making eyes' at the girls in the church from the courtyard was a thing!) As we were going through the fine china from my mother's childhood home, we found funny love letters from previous suitors. (And I read them aloud, to her dismay.)
Another highlight of my Philippine trip were the house-calls we made to my family that still lives in Orion. My mom and I referred to it as 'making mano' trips, or paying our respects to our elders around the town. When I was younger, my mom would make these calls on her own while I would slide out of the responsibility and play with my cousins instead. But they are no chore for me now–actually, I enjoy them quite a bit! Family is everything to me, and I jump at the chance to spend more time with them regardless of how many 'aunts removed' we are. Regardless of how distant we are in relation, we are all family… which makes my family truly gigantic. But I wouldn't have it any other way.
So what is it like–returning to my home province–from my American perspective? Well, the streets are narrow and congested with a healthy mix of tricycles, jeepneys, brave (or ignorant) pedestrians, and cars. Tricycles are motorcycles with a covered buggy attached, as seen above. Jeepneys are chrome buses that have been tricked out with garishly-colored designs ranging from names to anime characters to quotes. I mentioned pedestrians because you will often find people walking along the edges of the highways–yes, I said highways. There are lines on the road and signs posted detailing speed limit and various hazards, but these are all treated like suggestions and not laws. In short: I would never drive here. Never. But I am very grateful that my dad is a pro at managing the streets and highways!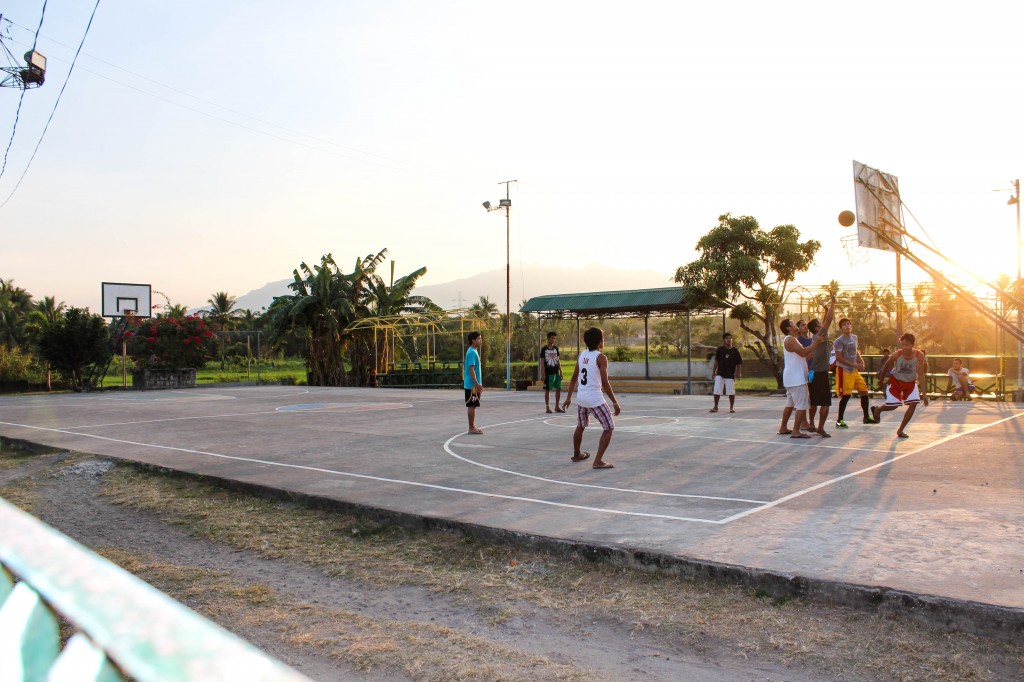 What are the people like here? Earnest, friendly and very hard-working. Many of them have OFW's (Overseas Filipino Workers) in their families that fly to locations all over the globe to support them. The amount of opportunities for people who stay in the province are quite limited depending on your social standing, and the amount that most Filipinos can make overseas easily trumps the domestic pay rate. When they find out you hail from the United States, they can be inquisitive to the point of intrusive! Honestly, I'm just happy to chat with them because most people are too nervous about speaking in English with me.

As I mentioned, I spent most of my time in Orion, Bataan with my family. But we also managed to visit a few interesting places by car! This vertigo-inducing cross is the Mount Samat National Shrine, made in honor of the Filipino and American soldiers that lost their lives during WWII. Yes, you can go to the top of the cross–if you're willing to stand in a claustrophobic elevator that barely fits 6 grown adults for one heart-stopping minute!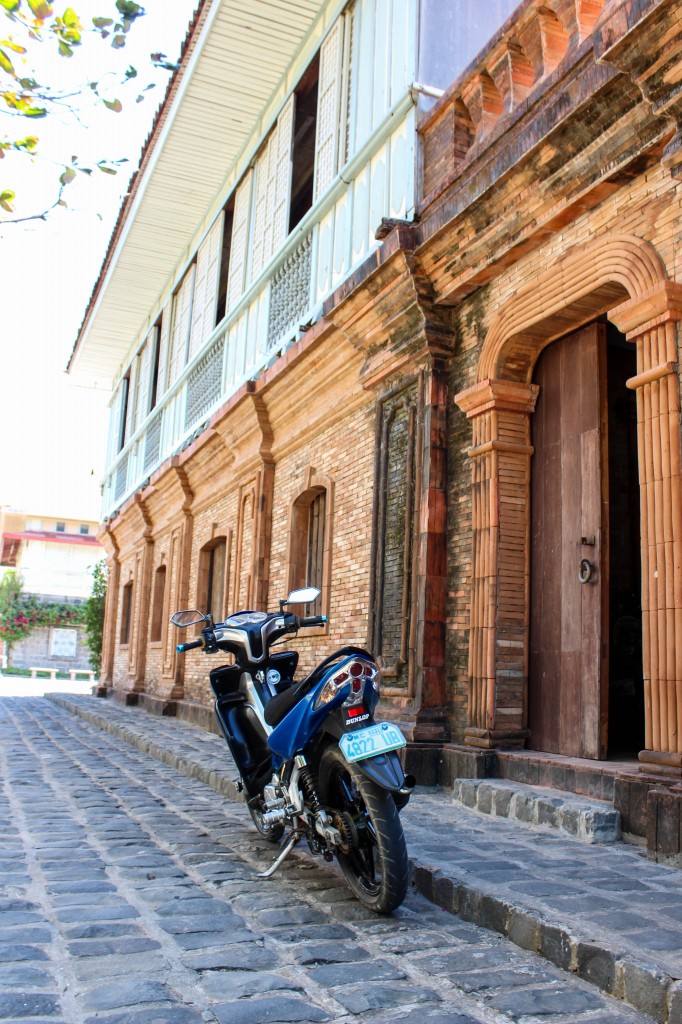 We also took a day trip to Las Casas Filipinas de Acuzar, which is full of faithful reconstructions/rebuildings of Spanish-style Filipino mansions. Once you walked through the stone archway and onto the cobblestone streets, you felt instantly transported to the Spanish occupation of the Philippines in the 19th century. (With the exception of various modern conveniences, such as this motorcycle. Actually, I'm not sure if I was supposed to see this on the grounds or not!)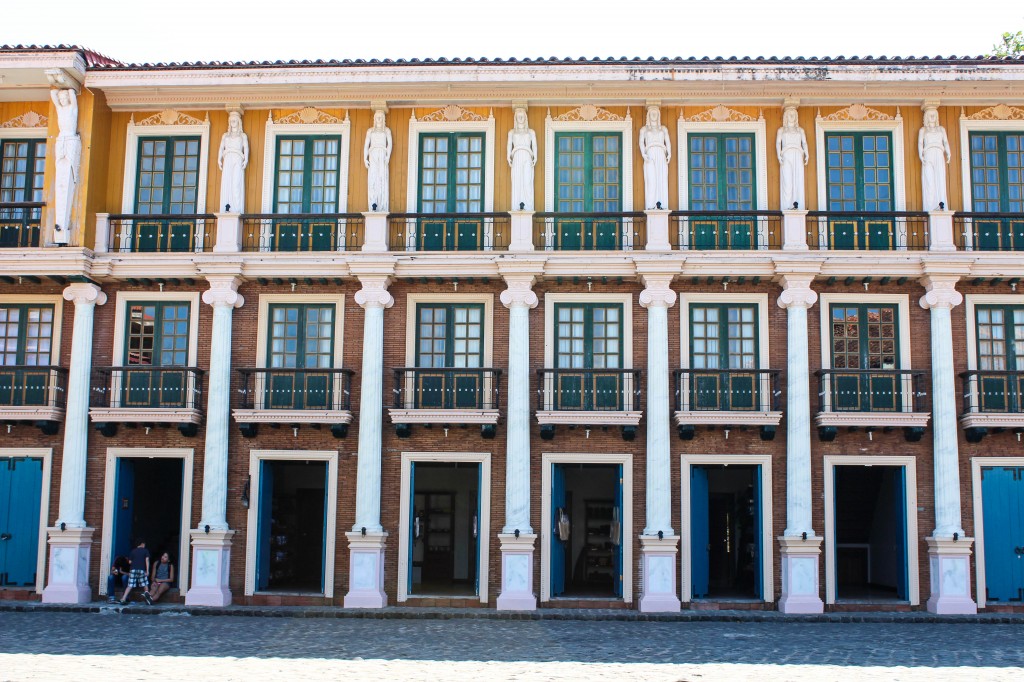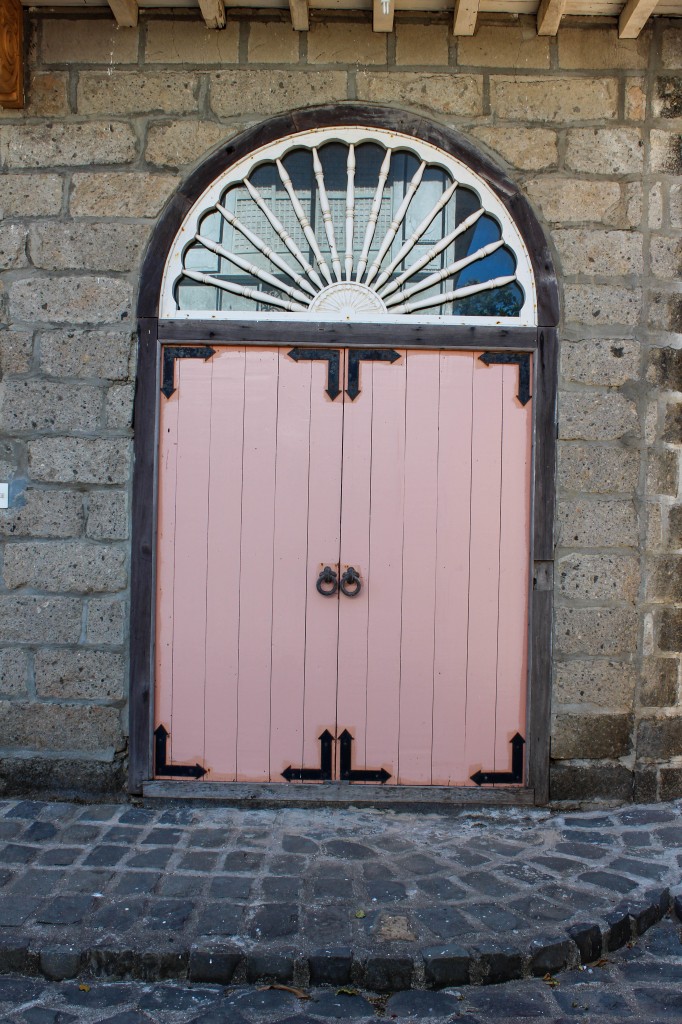 I think I'll stop here for now, as I get the feeling this post is getting overly long. Next post: Hello Philippines, Part 2: Electric Boogaloo. Or, you know, just the second half.

Tagged: blog, family, Philippines, travel