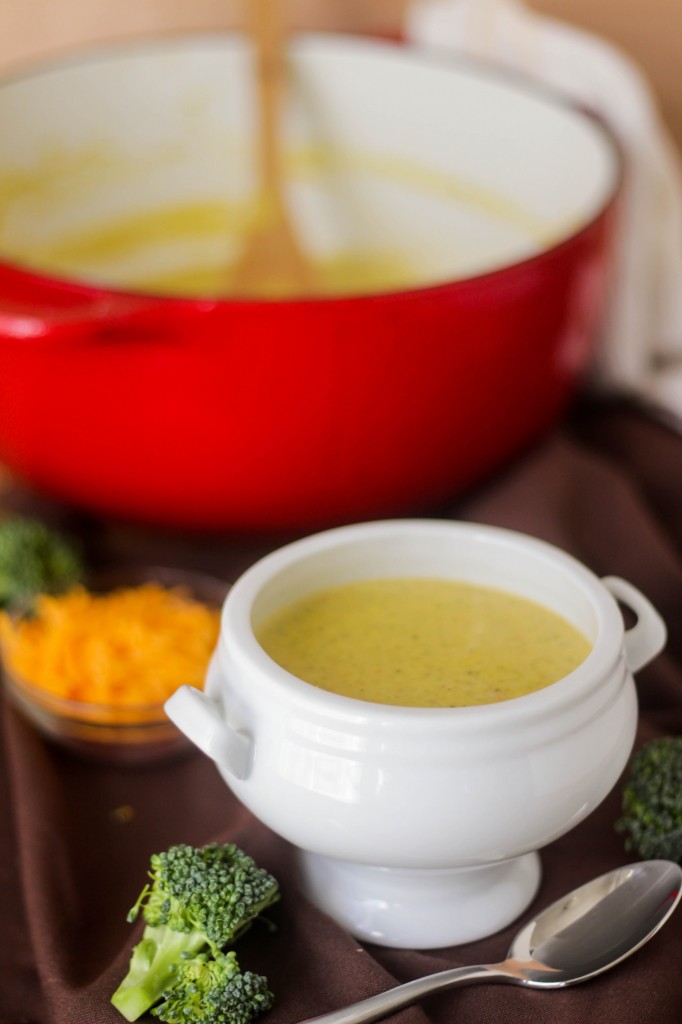 When I tell my friends in Colorado that the nights are cold in Los Angeles, I get at best a jealous eye-roll and at worst a derisive laugh. I've already been told numerous times by different people that I've "lost my Colorado card." Honestly, I'm fine with that; I can't claim to miss the sub-zero wind chills, the 200% chance of eating it in a driveway on black ice or the biting pricks of pain at my earlobes when I step outside. I miss the snow when I'm feeling sentimental, but I think that's almost exclusively connected to the Christmas season. I still remember being absolutely sick of snow in Februaries past when living in Denver; by the time May came around, I would be stir-crazy for summer. (Colorado's Spring looks a lot like everywhere-else's mild winter and only stops to become summer sometime in May.)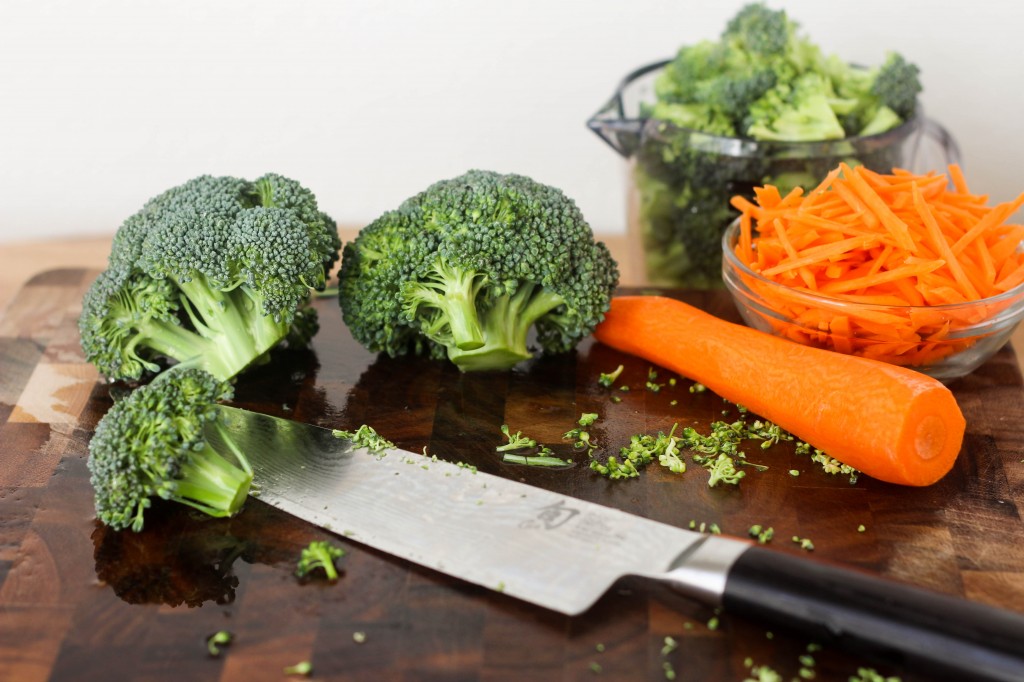 Whether I'm cold in Los Angeles or freezing in Colorado, however, the frigid weather always puts me in the mood for soup. I love rich, hot soup that warms me from the inside out. Even better if it's a soup that is both substantive and comforting–no thin chicken broth for me, thank you. I want flavor that will linger on the tongue and keep my belly warm!
Broccoli cheddar soup is one of those comforting, homey soups to me. When it's cold outside and I'm in the mood for soup, the first thing that usually comes to mind is broccoli cheddar in a sourdough bread bowl. Creamy and luxurious, but packed with fresh vegetables that give the roux-based soup substance. Plus, broccoli and cheddar are a match made in heaven!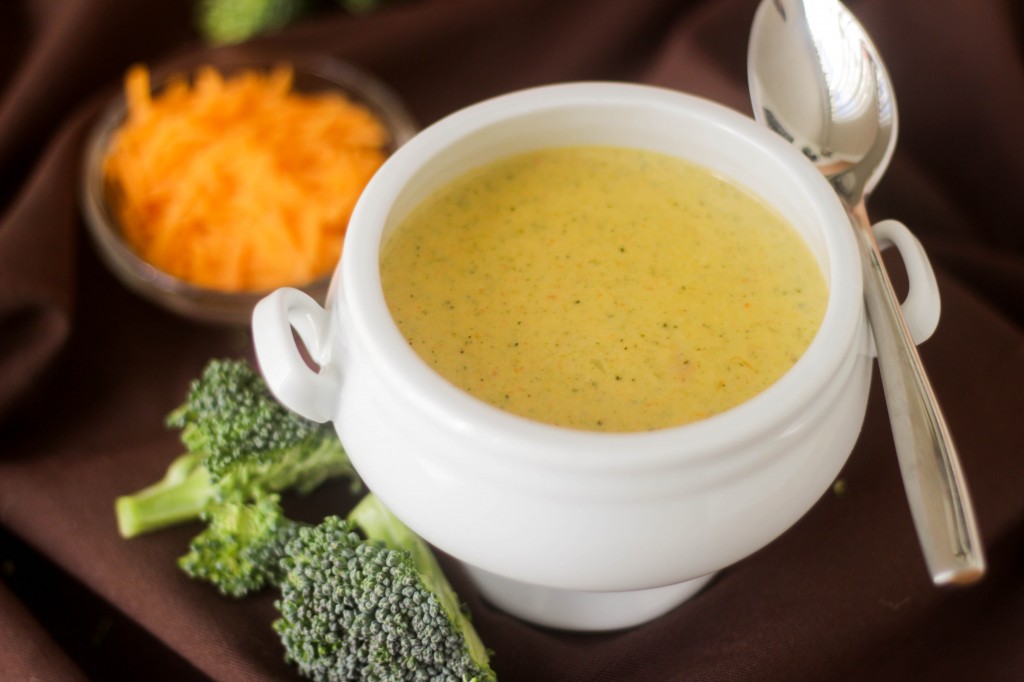 I usually wing it when it comes to throwing together the ingredients, but I hope that this recipe will serve as a good guideline to you when you're in the mood for something comfy on a cold day. If you really want to up the ante on the creaminess of the soup, you can use half-and-half instead of milk and use an extra tablespoon of butter. Whether you add your own flourishes to this bare-bones recipe or stick to the basics, I hope it keeps you warm!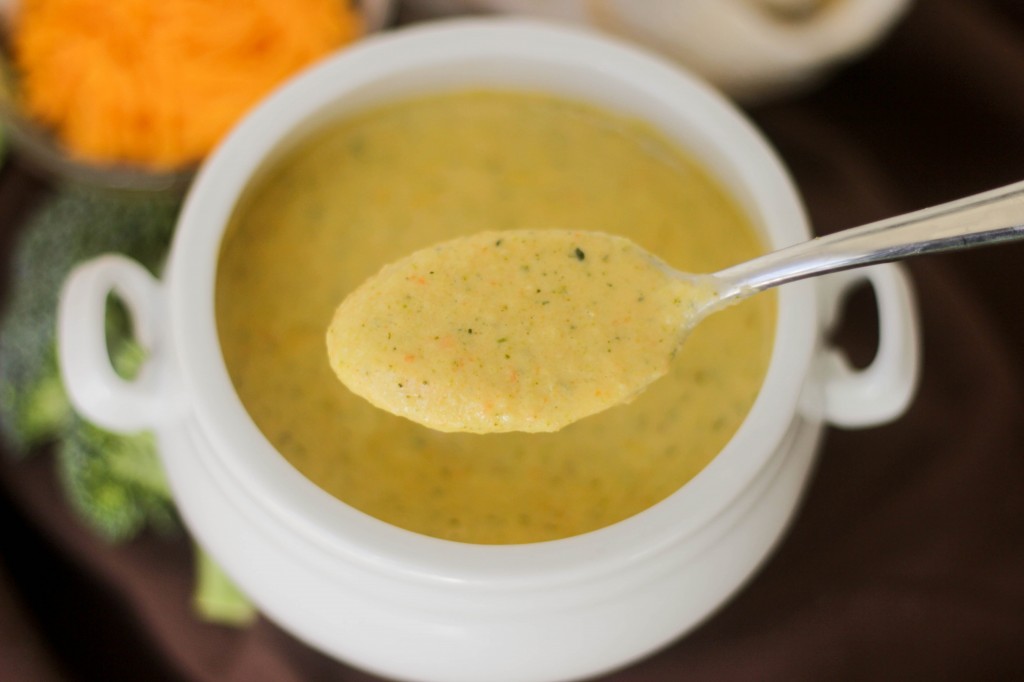 Broccoli Cheddar Soup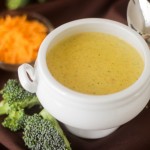 Prep time:
Cook time:
Total time:
Yield:

4

Difficulty:

easy

Recipe type:

soup
Ingredients:
3 c. fresh broccoli florets, cut

3/4 c. julienned carrots

1 c. diced onions

1 Tbsp. minced garlic

3 Tbsp. unsalted butter

3 Tbsp. all-purpose flour

1½ c. milk

1½ c. chicken broth (vegetable broth for vegetarians!)

1 c. sharp cheddar cheese, shredded

a pinch of nutmeg

olive oil, for cooking

salt and pepper to taste
Directions:
Place a heavy-bottomed pot or Dutch oven on medium-low heat and pour in ~ 1 Tbsp. olive oil.
Place the onions in the pot and cook until translucent.
Add the garlic and stir until fragrant, ~ 1 min.
Add the butter and stir until melted.
Pour in the flour, 1 Tbsp. at a time, and stir to create a paste.
Slowly add the milk while stirring continuously. If doing both at once is difficult, pour in ~ 1/4 c. at a time and then stir until the liquid disappears. As you pour in the rest of the liquid, the paste will become a semi-thick sauce (called a roux).
Pour in the broth and allow the mixture to simmer for 10 minutes.
Pour in the broccoli and carrots and simmer for another 20-30 minutes or until the broccoli is easily pierced by a fork.
Remove the pot from heat and then use an immersion blender/stick blender to process the vegetables into smaller pieces (or, if you would prefer, into a homogeneous puree). If you do not have a stick blender, allow the soup to cool until lukewarm before placing portions of it in a blender and mixing on low.
Place the pot back on the burner and turn the heat to low, then slowly mix in the shredded cheese. Stir until the cheese has integrated into the soup.
Add a pinch of nutmeg and salt and pepper to taste.
Soup will last for up to a week refrigerated in an airtight container or up to 6 months when frozen.
Published on by admin
Tagged: broccoli, cheddar, low carb, soup, vegetables, vegetarian, winter