Last Thursday was Thanksgiving at our apartment–or, to be more accurate, Orphan Thanksgiving. Not everyone can afford to fly back for two holidays within a month's span… so for the second year in a row, James and I hosted other transplants like ourselves for an eating extravaganza. And like last year, I made way too much food. I think it's becoming part of the tradition. (Isn't it a tradition in general for the holidays?)
I finished with most of my prep work right before Thanksgiving so the day itself presented a lot more free time than I had planned on. Should I recline on the couch whilst watching people lip sync on floats down New York's streets? Take a nap? Or make an extra dessert? Well, if you know me well enough I'm sure you know the answer to that particular question!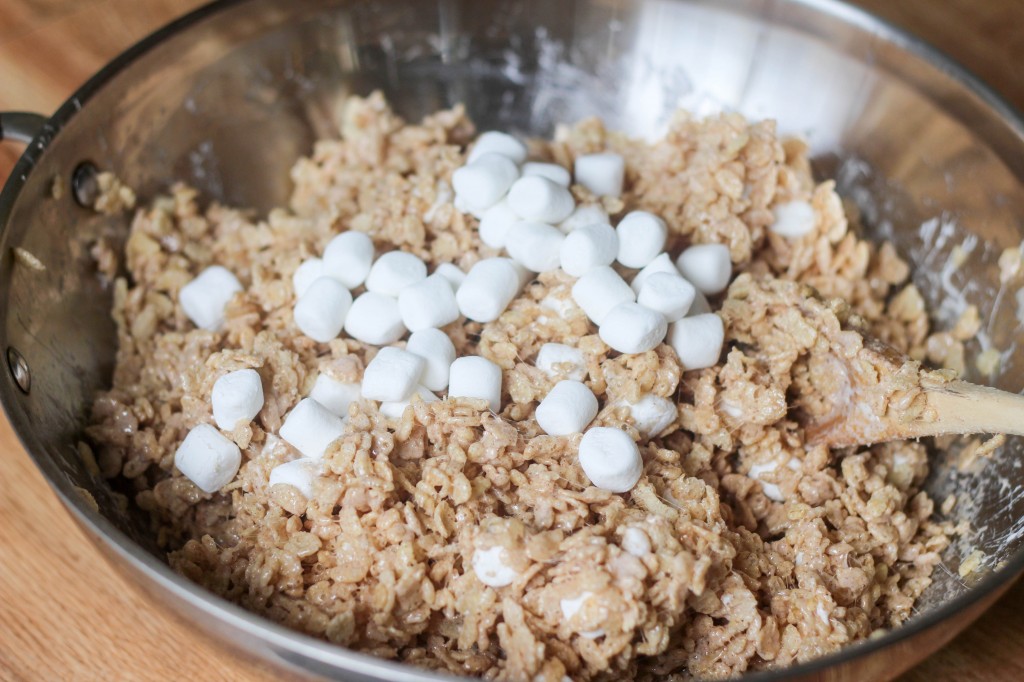 This holiday version of everyone's favorite treat is a snap to make. The only difference between this recipe and the regular recipe is the addition of pumpkin pie spice (and for some recipes, the omission of the vanilla extract). I also add mini-marshmallows at the end right before putting the mix into a pan to set as an extra-gooey finishing touch. Feel free to leave that out if that's not your preference–I personally like the addition because it breaks up the monotony of the texture.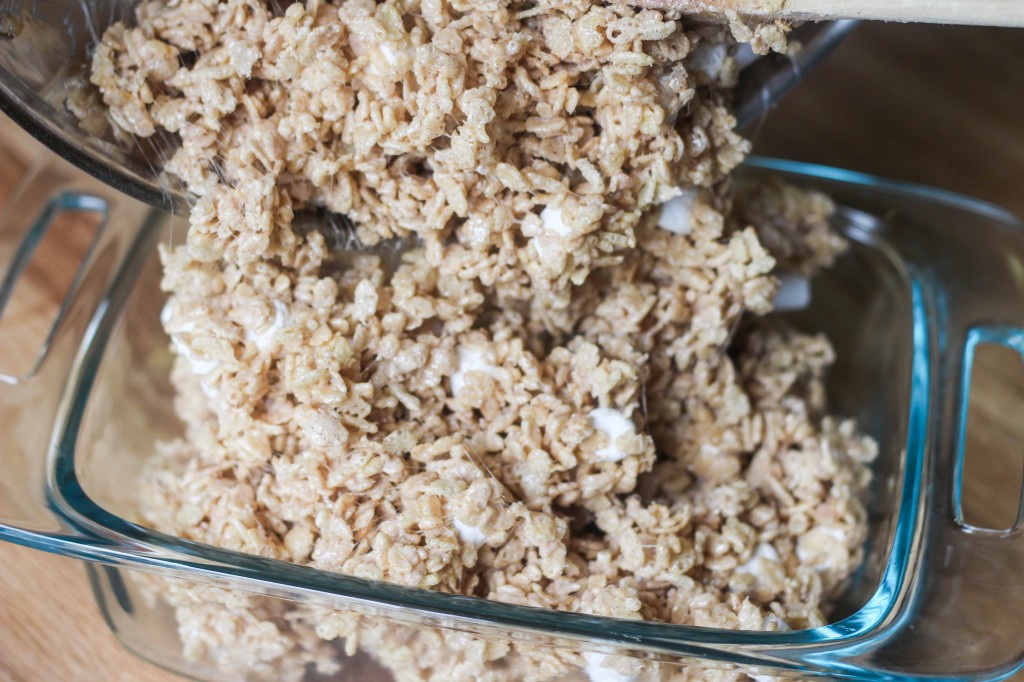 These crispy squares disappeared sometime between me carving the turkey and dessert, and were quite well-received. My only regret is that I'm posting this recipe after Thanksgiving week, which is when it seems to fit best with other fall-themed foods. However, if you're a big pumpkin spice latte or pumpkin pie fan, this will be a great addition to your easy desserts recipe catalog!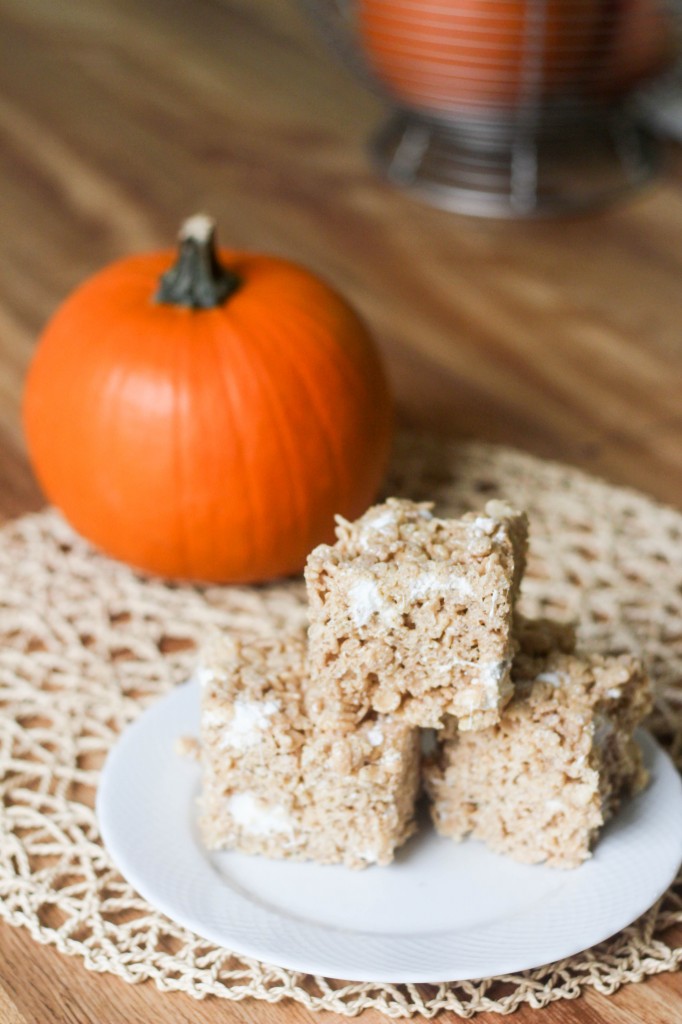 Pumpkin Spice Crispy Rice Treats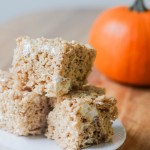 Prep time:
Cook time:
Total time:
Yield:

12

Difficulty:

easy

Recipe type:

dessert
Ingredients:
¼ c. / 4 Tbsp. unsalted butter

1 ¼ c. mini marshmallows

2 tsp. pumpkin pie spice

6 ½ c. crispy rice cereal

1 c. mini marshmallows (added at the end)
Directions:
Heat a large pan to medium-low heat and melt the butter.
Toss the 1 ¼ c. mini marshmallows into the pan and melt until it resembles marshmallow cream, ~5 minutes. Stir occasionally–there should be no separate marshmallow lumps visible from the mixture.
Add the 2 tsp. of pumpkin pie spice (or, if you don't have that particular mixture, just add 1 tsp. ground cinnamon, ¼ tsp. ground ginger, ¼ tsp. ground nutmeg and 1/8 tsp ground cloves). Mix in the marshmallow cream until completely uniform and incorporated.
Turn off the heat.
Add the cereal in two steps, mixing thoroughly but gently each time to keep the puffed rice intact.
After the cereal is uniformly coated with marshmallow mixture, add the 1 c. mini marshmallows you've set aside and mix.
Pour the cereal mixture into a pan; this recipe will make enough for a thin 13 x 9 pan but I like to make big squares of the treats so I use 8 x 10.
To distribute the cereal evenly, press gently on the top of the mix with either a spatula or your fingers. You might want to wait a few minutes after transferring the dessert to a pan before forming the pieces, as it will be extremely sticky and hot to the touch.
After ~30 minutes, your treats will be ready! Just make sure to cover it with plastic wrap if you're leaving it out overnight. DO NOT put it in the fridge or you'll be eating bricks.
Published on by admin
Tagged: dessert, easy, marshmallows, sweets, thanksgiving