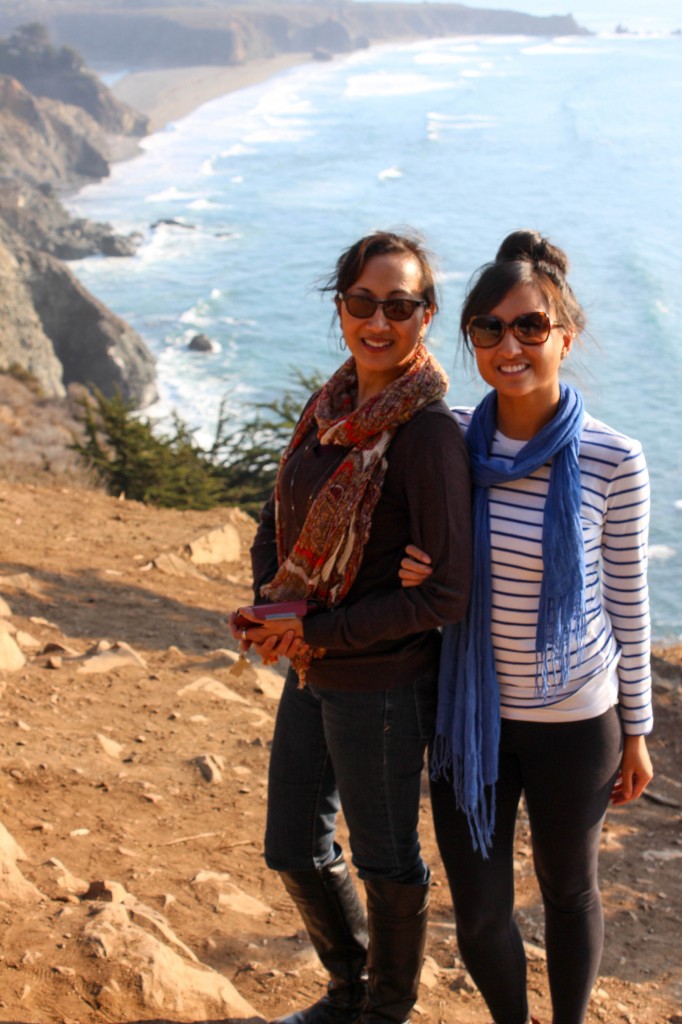 I can't believe I haven't updated this site in almost 3 weeks! My apologies–if it is any consolation, these three weeks have been very, very busy. In less than 20 days, I've managed to be in San Francisco twice, coast along Highway 1 for ~400 miles, and move from one apartment to another. I've been equal parts stressed and exhausted for a lot of it–but beyond anything else, I am very grateful for the opportunities that allow me to lead such an interesting life!
My brother moved to San Jose a few months ago from Boston, and the two of us decided to make our merry way up the Pacific Coast Highway (Highway 1) instead of speeding up Interstate 5. Sure, it elongated our travel time by at least 3-4 hours–but we were richly rewarded with gorgeous coastal views and lifelong memories of our experiences together. And sure, I got a little carsick in Big Sur when weaving up and down the cliff–but it was worth it! Once-in-a-lifetime kind of worth it.
And then, after I got back with the pictures… my mom mentioned that driving along Highway 1 has always been on her bucket list. Well, far be it from me to deny my mama something she has always wanted to do.
On Friday morning–not even a week after James & I had moved into our new place–my mom and I set out for the adventure of the wide, open road. She was giddy at the idea of the trip and I was just happy to give her the chance to enjoy the views while I drove. From the gridlock of Santa Monica morning traffic to the wide open views of Malibu and its beaches… the smell of the sea in the wake of the rising sun was invigorating. Between the houses planted beachside, we saw glimpses of the limitless ocean and its deep, cobalt blue depths.
Unfortunately, the naval base in Ventura county just north of Malibu veers the path inland. But I was undeterred–because I had taken the trip with my brother earlier this year, I knew that a special treat was in store off of the 101 that my mom would enjoy.
Solvang is a quiet, beautiful town that has a singular claim to fame along Highway 1–it was founded by Danish settlers. This heritage became a tourist draw as they built their town center much like an Old World town in Denmark and filled it with bakeries, eateries, and wine. It's kitschy for sure; but I can't deny how fun it is to bring people here and gauge their reactions to the other-worldliness of the experience. My mom loved it, and kept commenting on how strange it was to drive in California and then–bam!–be in Denmark under a hot summer-like sun. We had breakfast at an (admittedly, unremarkable) café, then tried the Æbleskivers before hitting the road with pastries to go.
The next 100 miles were a bit boring unfortunately–I was worried about getting to Big Sur before the sun set and so I sped on the 101 instead of taking Highway 1. Mom was slightly disappointed, but I promised that we would take our time once we got to Morro Bay and beyond. Luckily, we had time to stop for lunch at San Luis Obispo before making the grand journey along Big Sur… and there, I had the tastiest tri-tip sandwich ever. Really, I'm not being hyperbolic. Smokey, flavorful dry-rub on the edges with a tender, chewy medium-well consistency, topped with sweet barbeque sauce and served on a crispy, light bun. Can I go again, please?
And then–we were off! After debating whether we wanted to visit the Hearst Castle or not (we decided not to in order to have more time along the coast), we reached Big Sur and all of her doubts about whether we had skipped too much of the coast were silenced. She was all smiles, and so was I. With every gorgeous new vista point, with every stop on the road for pictures… we felt re-energized, despite having been on the road for 6+ hours. Her joy at being able to experience the drive was better than coffee, and my exhaustion at packing and unpacking and moving and travelling over the last few weeks melted away. I was determined that she would enjoy this ride, despite her continued protests that she didn't mind driving. And enjoy she did… which, by default, means I did as well.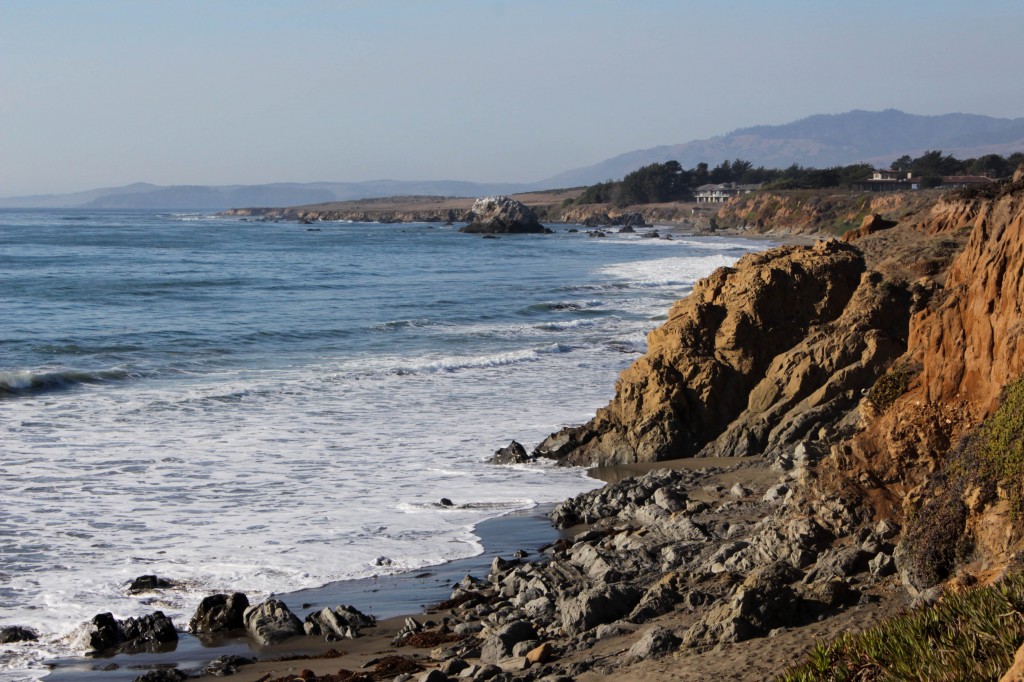 I'm so happy that I was able to spend this time with my mom! We laughed about silly things, had some truly heartfelt talks and, in between, very companionable silences. I listened to the music on her iPod as she reminisced about where and when she was during each song; when her device ran out of batteries, I sang along to my music with abandon. She will always be my mom, but now that I'm older we get to be friends as well–so mushy, I know! But it is what it is. No matter how old I am, I will always think the world of my mama.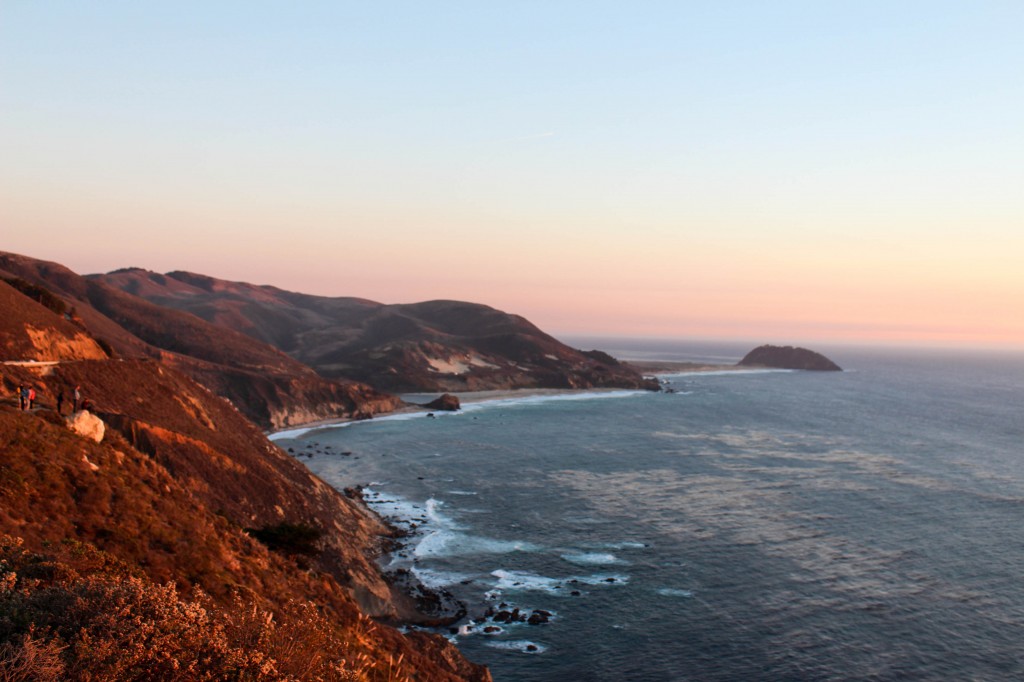 We were able to catch all of Big Sur up to Monterey Bay before the sunset–and after that, we ended up spending the rest of the weekend with my brother in San Francisco. (I'll throw a big conglomerate post on the Bay City in the future since I've been up there so frequently!) Even though our time on Highway 1 was fleeting–no, I'm not waxing poetic, I really think it requires a few days to experience fully!–I know we both enjoyed the sights and company to the fullest.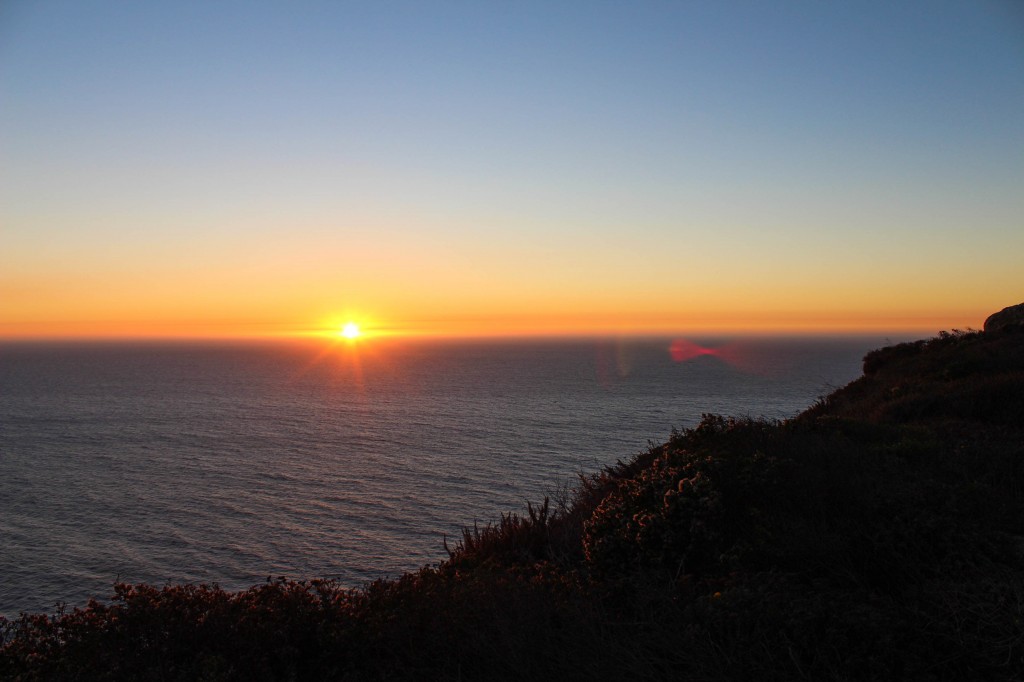 Happy birthday, mama! I love you and I can't wait to travel with you again… unless you throw my socks around like you did in Monterey. Have some respect for other people's things. (HAHA just kidding. It's me, how could I possibly end this post without being silly?)
Tagged: blog, california adventures, highway 1, pacific coast highway, real life